Electric vehicles slowly weaved their way through the auto industry, rapidly expanding the EV sector, constituting what's been dubbed the "Electric Revolution". Among all other EV forms, Electric motorcycles are also increasingly becoming more acceptable alternatives in the market. Many big names like Honda manufactured its CR Electric Prototype and Harley-Davidson launched its LiveWire electric motorcycles recently. With the production costs finally starting to decline, the electric motorcycles market has recently been witness to an increasingly impressive array of production across a myriad of genres and styles. As electric motorcycle battery technology becomes more refined and their ranges keep improving, the future looks bright for electric motorcycles. Electric motorcycles have come a long way in terms of range, design and appeal. Here we've lined up 10 top-notch electric motorcycles from around the world.
Harley-Davidson Livewire One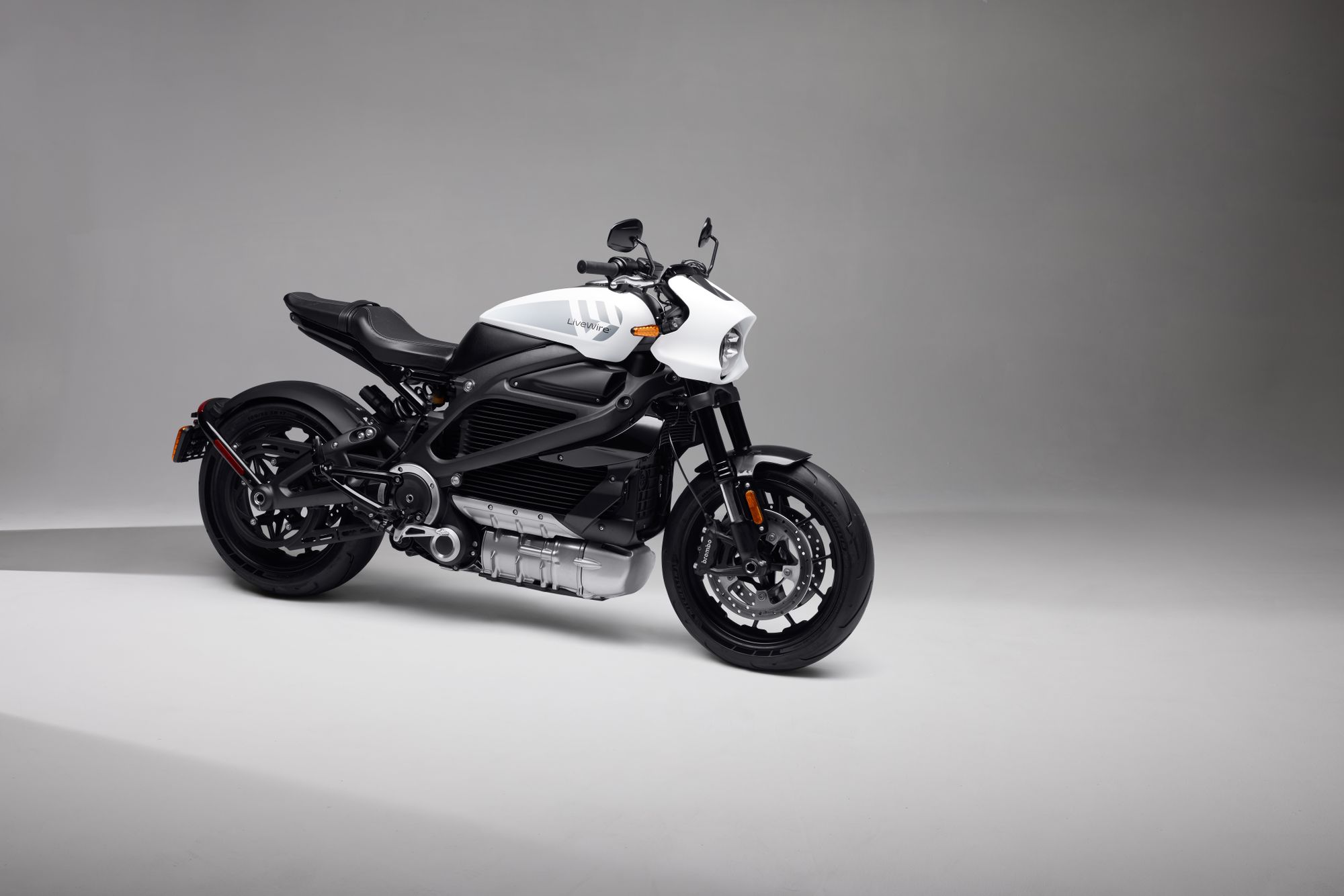 Harley-Davidson introduced the LiveWire electric motorcycle a few years back. It was the brand's first EV splash. To deliver the best experience for urban riders, the iconic American motorcycle manufacturer redefined the electric two-wheeler segment with evolved hardware and software. Harley-Davidson Livewire one surely is one of the well-engineered electric motorcycles. Under its sleek skin, the powertrain features a 78kW motor that produces approximately 105hp. Also, it gets a 15.5kWh battery that offers 146 miles of range out of a single charge. The LiveWire One has a claimed acceleration time from 0-100 kmph in 3.5 seconds and is claimed to reach 128 kmph from 100 kmph in less than two seconds.
2. Arc Vector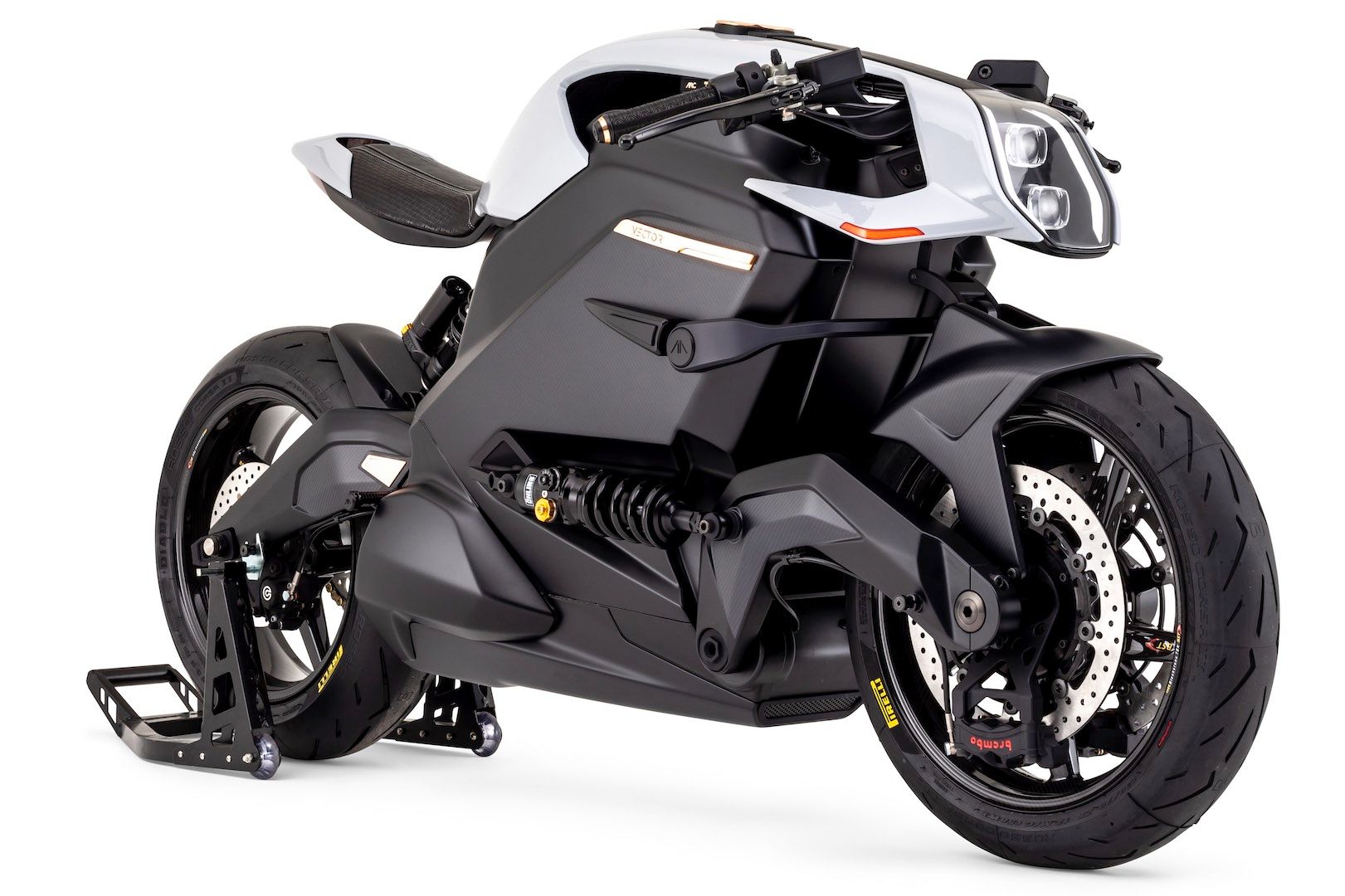 Arc's Vector is a fully electric motorcycle with a 95 kW electric motor that can hit 62 mph in just 3.2-seconds and reaches a top speed of 125 mph. The Vector's 16.8 kWh battery pack gives a range of 271 miles on a full charge and DC Fast Charging lets you recharge in a mere 45 minutes. The bike weighs just 220kg and features a carbon fibre swingarm, Ohlins suspension at both ends and braking hardware by Brembo and Arc's Human Machine Interface that looks to the future of riding.
3. Fuell Flow
The Fllow is a beautiful piece of engineering offering performance and style. Fuell Fllow is an innovative design, with a magnesium Monocoque chassis, rear wheel-mounted powerful 48hp motor that allows the bike to put down an absolutely ludicrous 553ft-lbs of torque and mid-sized  400V 10kWh Li-ION battery pack. Equipped with a range of 150 miles, a top speed of 85 mph, and a super-fast recharge time of 30 minutes, the bike also features a 13-gallon storage compartment.
4. Lightning LS-218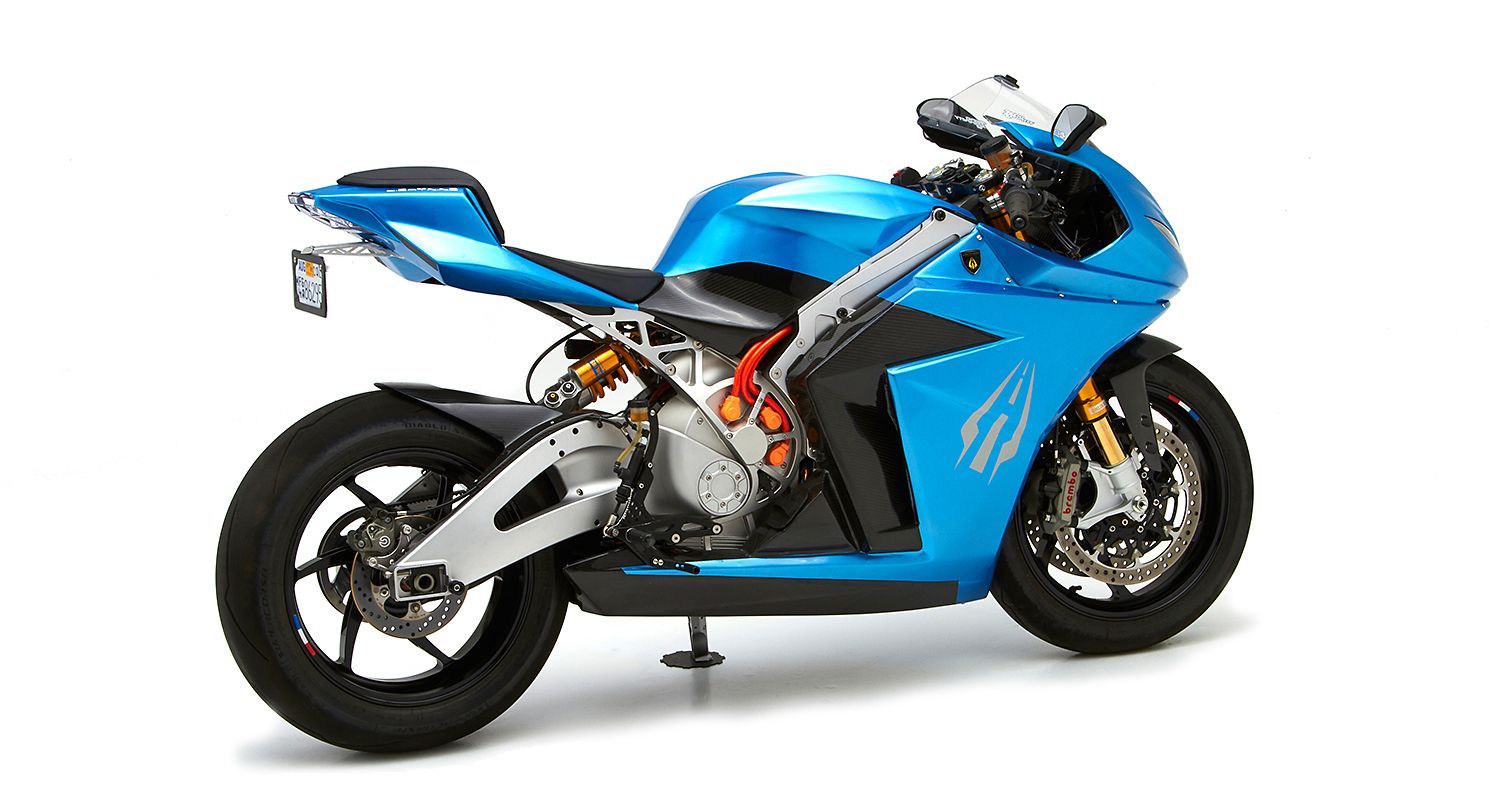 Named after its record-setting speed, the Lightning LS-218 holds a record for the world's fastest electric bike with a top speed of 218 MPH, representing the absolute pinnacle of two-wheeled EV performance. Powered by a 150kW liquid-cooled motor that produces 149kW of power and 228 Nm of torque, the party piece of the LS-218 is its electric motor. The superbike comes with three battery packs: 12kWh, 15kWh and 20kWh that offer a range from 160km to 290km. The electric bike offers high-performance parts including Ohlins suspension, Brembo brakes, carbon fiber body, etc., making the LS-218 stand in a class all its own.
5. Verge TS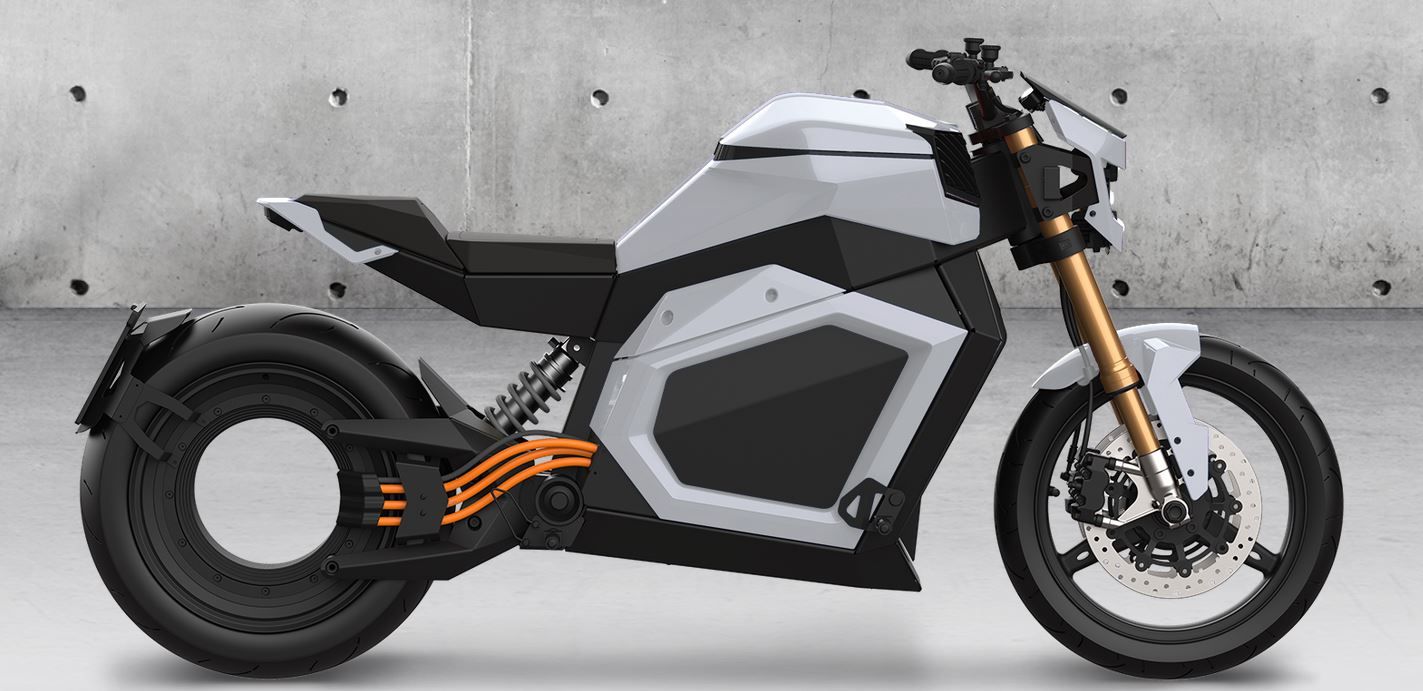 The Verge TS is undoubtedly one of the most unique ebikes on the market. It is particularly known for its hubless rear wheel configuration that packs an 80 kW integrated rim motor generating 1000 Nm of torque. Equipped with Pirelli Diablo tires, Brembo brakes, and Ohlins suspension, theVerge TS provides a range of 186 miles in the city and 124 miles on the highway. It has the capability to top up the battery in about 45-50 minutes on a DC fast charging while an onboard charger energizes it completely in four hours.
6. Brutus V9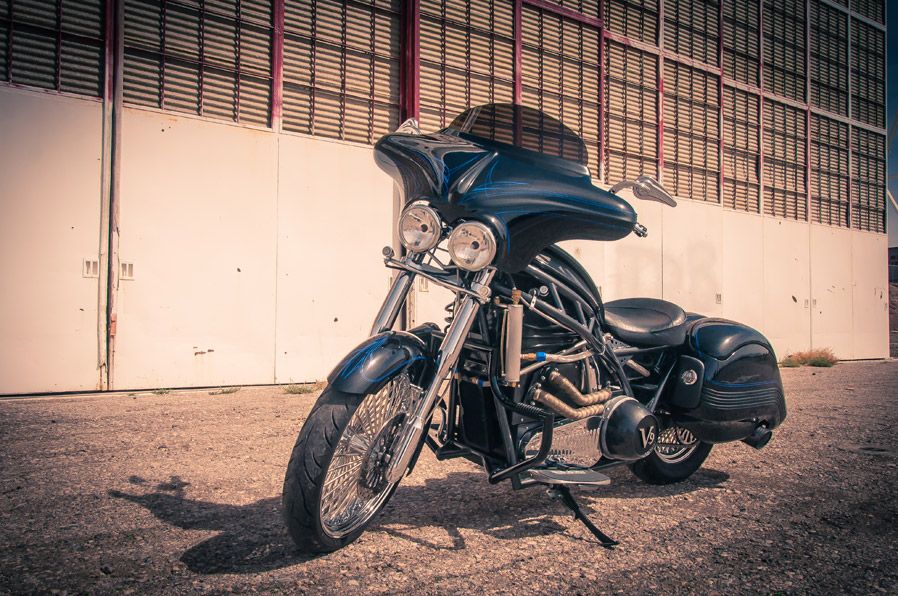 BRUTUS V9 is a beast of a bike as its name carries it well, as it is brutal in looks, performance, and range. It comes with a 125bhp motor that produces 88 horsepower and 92 lb-ft of torque, and its curb weight can reach almost 900 pounds. With a strapping battery pack of 18.8 kWh and a top speed of 115 mph, this is one of the highest-rated electric motorcycles. The battery gives it a city range of 280 miles and 165 miles on the highway making it the only full-size, full-power motorcycle worthy of the name Brutus. This brawny bike boasts performance and acceleration that will make any sports bike green with envy.
7. Zero DSR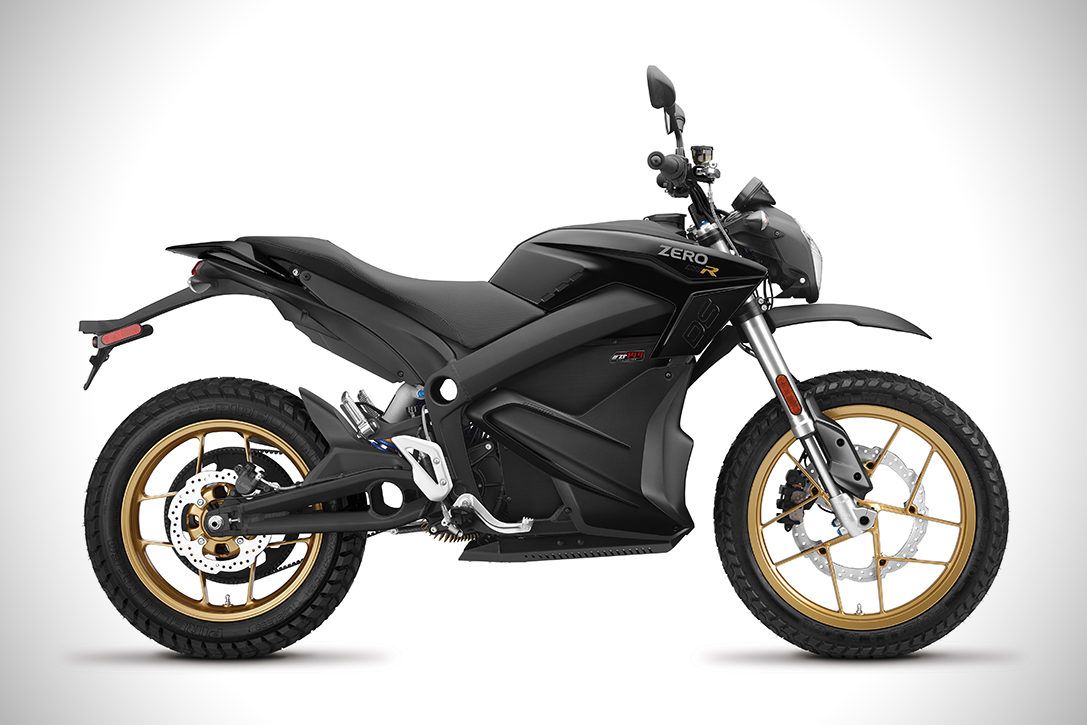 Zero DSR is a versatile and resourceful machine with its robust suspension and 'dirt-ready' tyres making it the ideal all-round bike. The Zero DSR is powered by the 52 kW Z-Force 75-7 motor that delivers 116 ft-lb more torque. The bike features the ZF 14.4 kWh battery pack system and comes with luggage and a 163-mile range as standard. It is the company's top dual-sport model, designed to work on both the streets and the trails.
8. Energica Eva Ribelle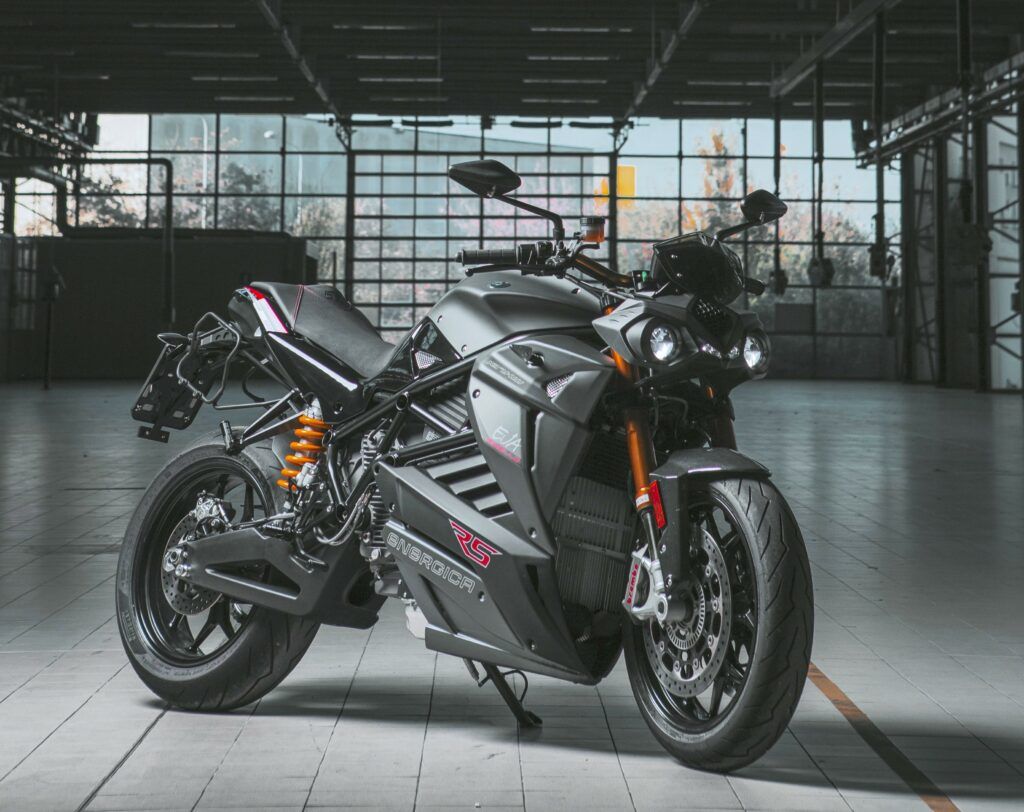 The super naked Energica Eva Ribelle, comes with the lightest, most powerful battery pack ever fitted to an electric production promising 60% more range than previous Energica models. The ginormous 21.5kWh lithium-polymer battery is paired to an oil-cooled permanent magnet motor, capable of producing 107kW of power and 215 Nm of torque. The bike offers about 400km range in the city, 230km combined, and 180km on the highway.  Eva Ribelle gets a wider, straighter handlebar along with a 790mm seat.  It has a maximum power output of 107 kW and can also be fully recharged within an hour using a DC fast charge Mode 4 power supply.
9. Damon HyperSport Premier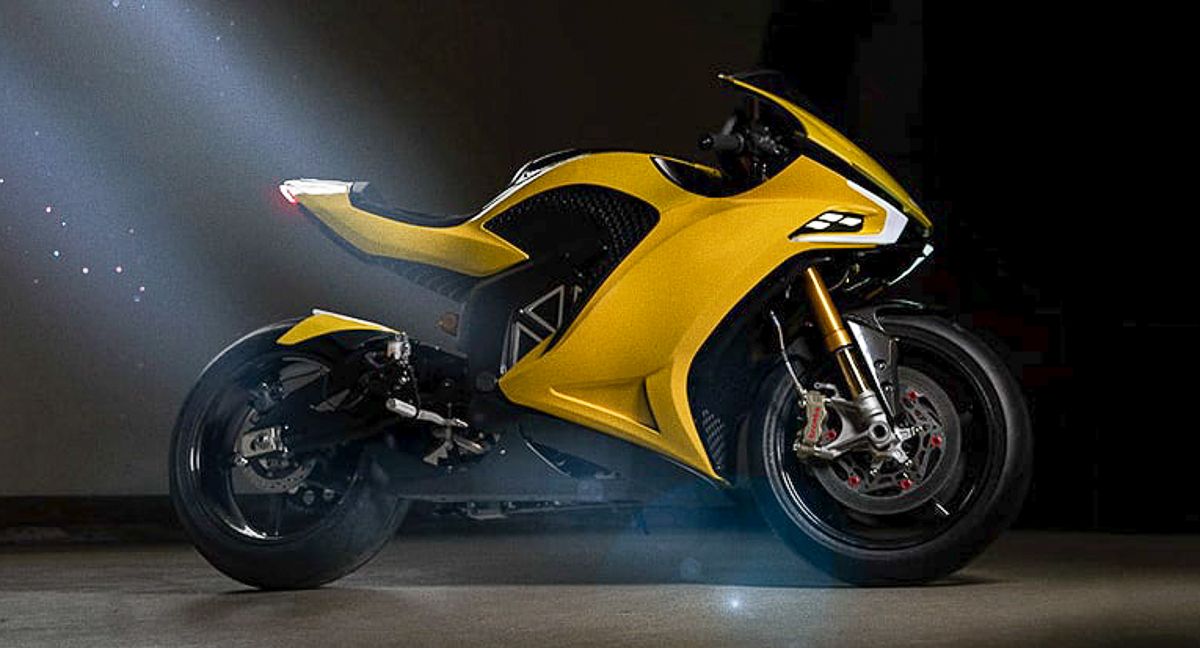 Being the world's first transforming electric motorcycle with 360º situational awareness, the Damon Hypersport comes with a radical design, a superpower motor and a battery that offers a 300+ kms range. The bike makes use of a 20 kWh battery pack that generates 197 bhp and offers a riding range of 321.86 km/charge on highways and 480 km on a single charge in the city. The bike has three charging options: Level 1 (overnight), 2.5 hours for a 90 percent SoC at Level 2, and 45 minutes to 80 percent with DC Fast Charging.
10. Pursang E-Track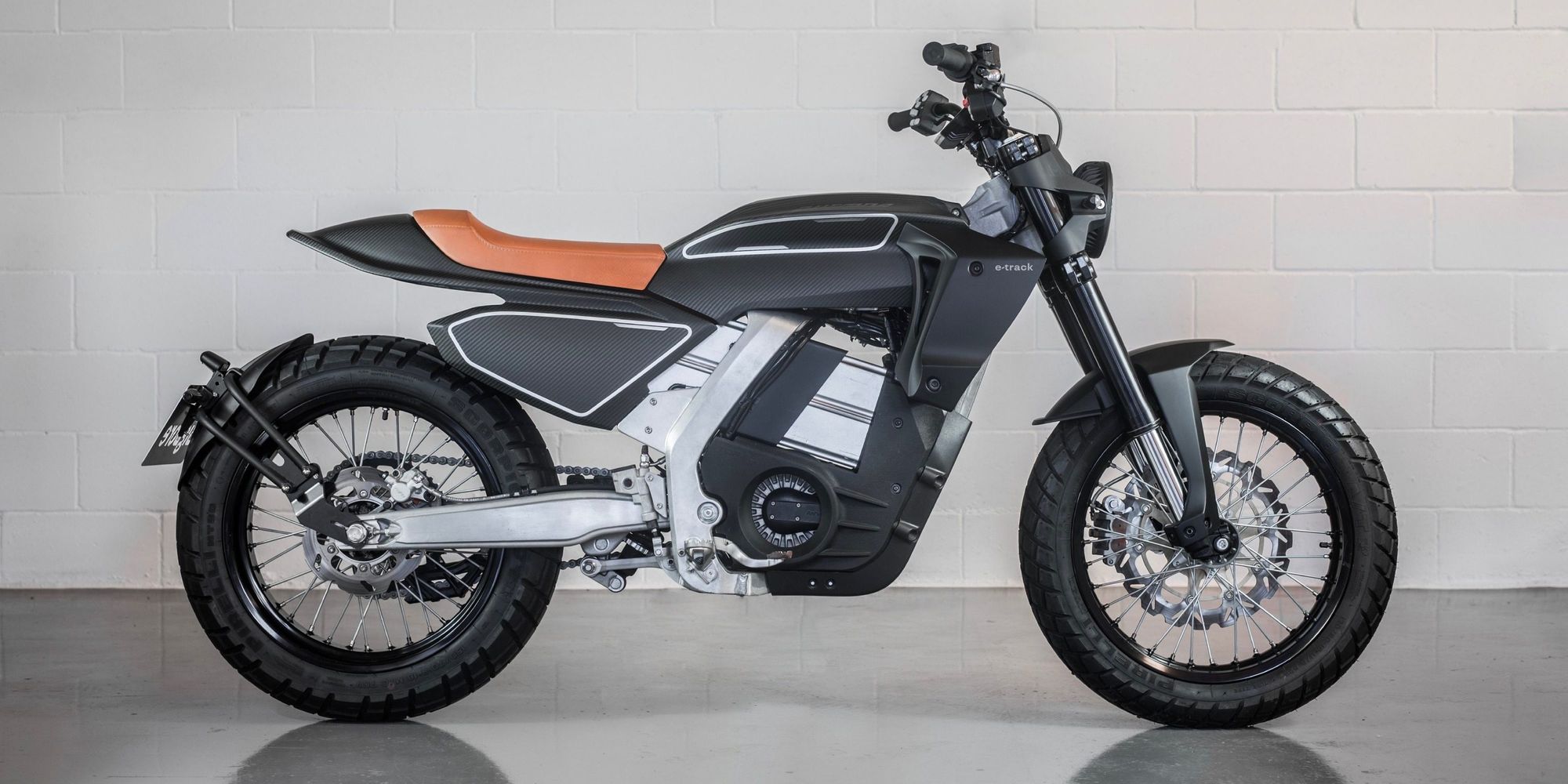 The Pursang e-track represents a new concept of electric motorcycle with a new twist and an 11kW Bosch motor having a trio of 48V batteries and has a total power of 7.2kW, which gives it plenty of power and capacity to take on the streets. It takes 6 hours to charge the battery completely to full capacity and can go for 140km on a single charge, while it can achieve a maximum speed of 120 km/h. The new electric bike comes with a Crawl mode as well letting the rider have their bike slowly ride alongside them while walking.
Electric motorcycle technology continues to evolve as these are flexible, versatile, eco-friendly, and trendy modes of transport. The electric bike market is seeing exponential growth and the electric motorcycle industry revenue is anticipated to scale to new heights. According to the E-Bikes Market Statistics the global electric bike market is projected to reach $118,657 million by 2030, registering a CAGR of 10.5% from 2020 to 2030. Electric motorcycles are definitely the way forward and are definitely a trend that seems like it's set to continue growing.