There is no denying that the automotive business landscape is changing and the last couple of years have seen a seismic shift. Over the course of the last decade, electrically powered vehicles have gone from environmentally-focused innovations to progressively ubiquitous machines being offered across every automotive and motorsport sector. Between now and 2025, dozens of electrified coupes, sedans, crossovers, SUVs and supercars are scheduled to hit the market. With increasing considerations concerning emissions and air quality, the supercar area unit is the new celestial point in today's automotive landscape. Today, the advancement in supercars comes at a blistering pace. With some absolutely astonishing machines on the horizon, below are the most anticipated supercars that are planned to hit the road in future.
Pininfarina Battista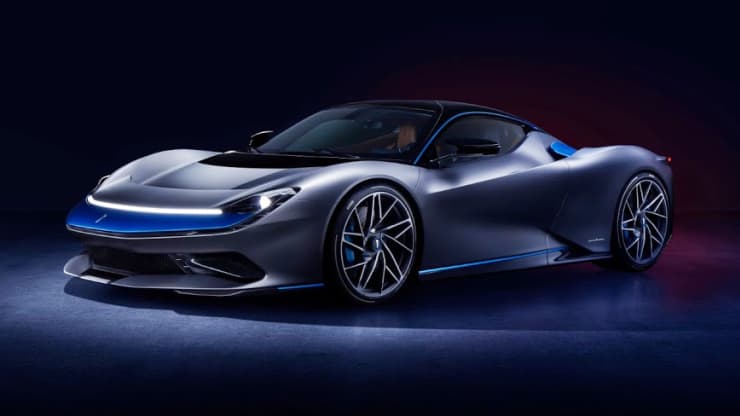 Powered by a Rimac produced powertrain, the all-electric Battista is Automobili Pininfarina's first in-house model with 1696 lb-ft of torque and 1,900hp electric motors expected to make one of the most powerful Italian production cars ever built. The Battista can sprint from  0-62mph in under two seconds. Based on pure-electric hardware from Rimac, the Battista will distinguish itself from all the other high-priced, high-performance zero-emission supercars by being hand-finished in Italy, with the customer having significant input into its look and feel.
The car uses a carbon fibre monocoque, with the batteries housed behind the occupants and along the sides in a T format. Being shown in three specifications at the 2019 Geneva motor show, Automobili Pininfarina plans to produce 150 examples of the Battista supercar aimed at left-hand-drive markets. The all-electric supercar will go on sale in international markets in early 2022.
2. Tesla Roadster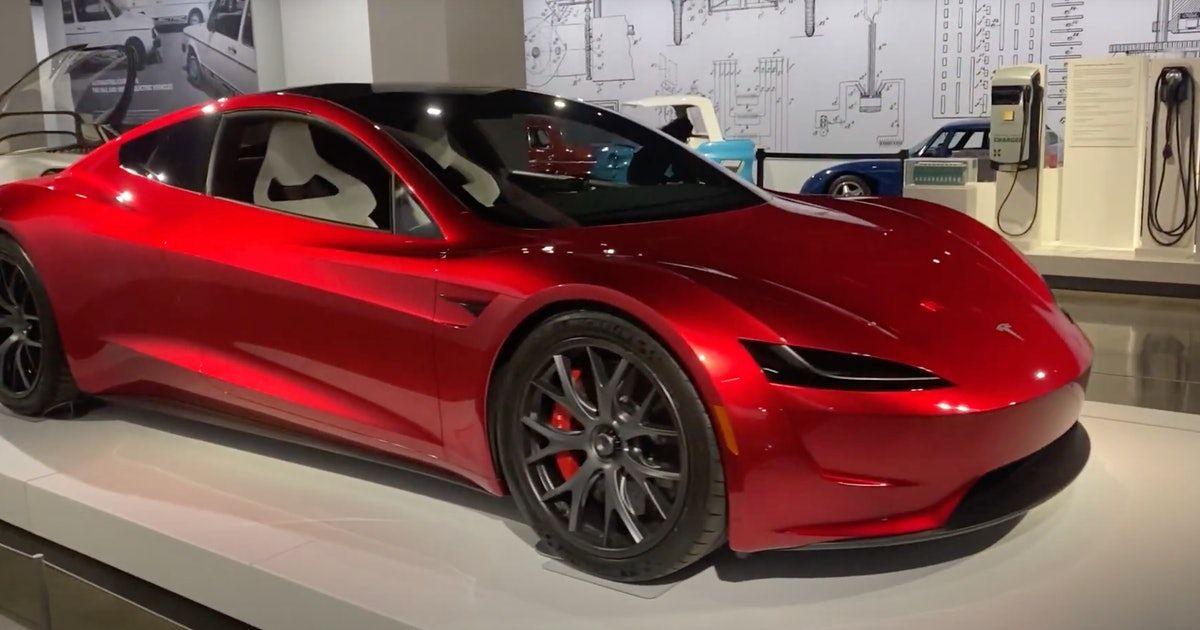 The second-generation Tesla Roadster is expected to finally go into production in 2022 and will reportedly make use of lightweight lithium-ion batteries along with Tesla's plaid powertrain. The new Roadster model leads its predecessor by adding vitally more driving range, two small rear seats, and a much higher level of performance. The car features 0-60 mph time of 1.9 seconds, 0-100 mph in 4.2 seconds, a quarter-mile time of 8.8 seconds and a top speed of over 250 mph, quicker than the average Formula 1 car putting it in the realm of the fastest production cars on the planet. Giving it all-wheel-drive capability, the second-generation Roadster will use three electric motors, one in the front and two in the back. The Roadster concept uses a large touchscreen extended from the top of the dash to the centre console, with a cubby underneath it for storage and a removable glass-panel roof. Also, the 200-kWh battery is said to provide up to 620 miles of range, making the next-gen Roadster leaps and bounds ahead of any other electric car out there.
3. Lotus Evija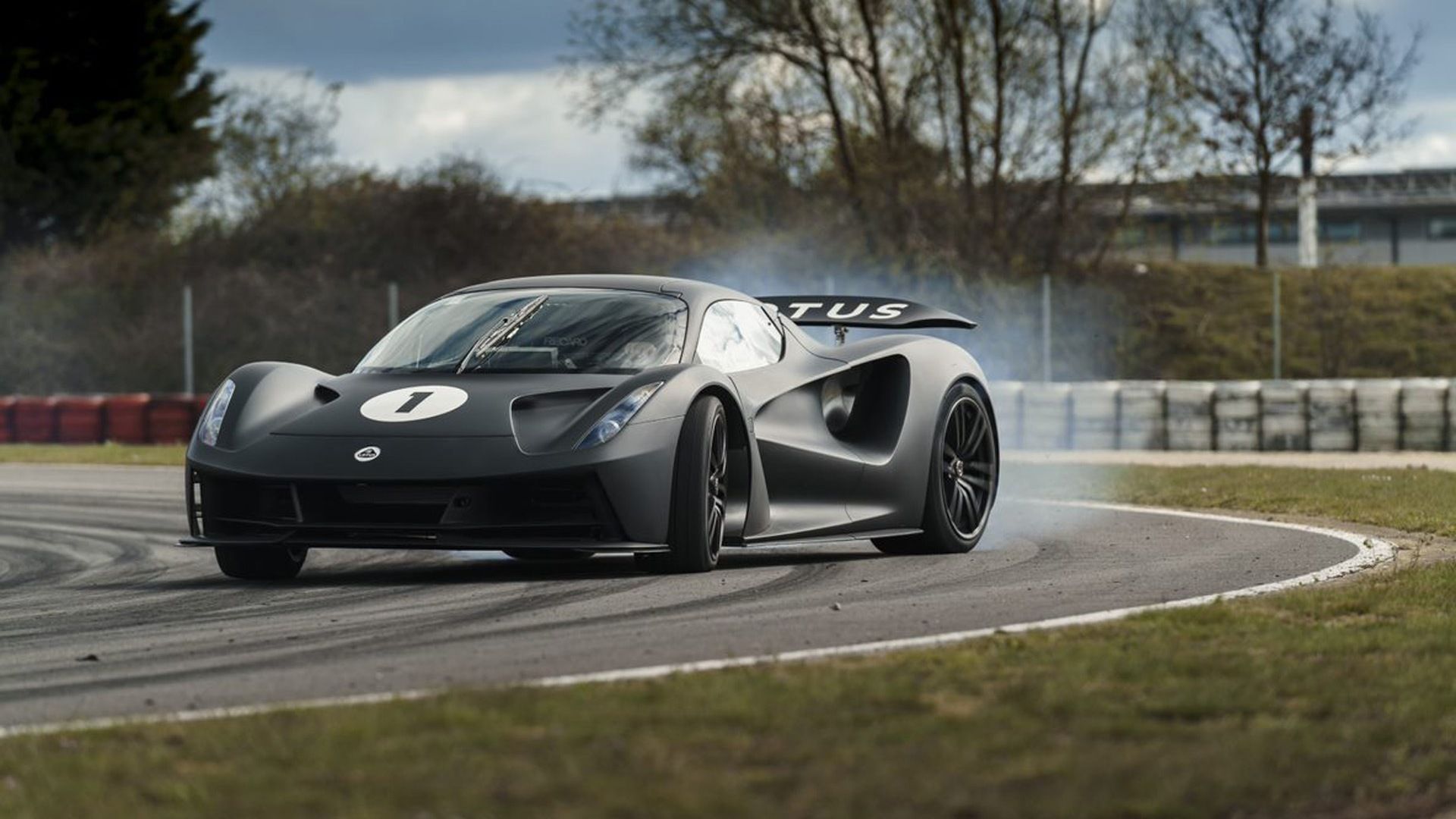 The Evija, pronounced 'E-vi-ya', will be Lotus's first new model launch under Geely ownership, aiming to push the boundaries of modern supercar technology. The car has four electric motors, one dedicated to each wheel and packs a 1,972-horsepower punch. It can go from 0 to 60 miles in under 3 seconds and will have a top speed of over 200 miles per hour. The vehicle is equipped with technology that is designed to make its battery charge as quickly as getting a fill-up at the gas pump. It gets an 80% charge in just 12 minutes while a full charge takes mere 18 minutes.
The car's light curb weight is meant to optimize handling. The company claims the Evija weighs just over 3700 pounds, making it purportedly the lightest EV supercar ever to enter production. It seats two passengers, and its cabin is accessed through a pair of dihedral doors. There's a digital display in front of the steering wheel that provides the driver with germane information like battery charge and remaining range.

4. Estrema Fulminea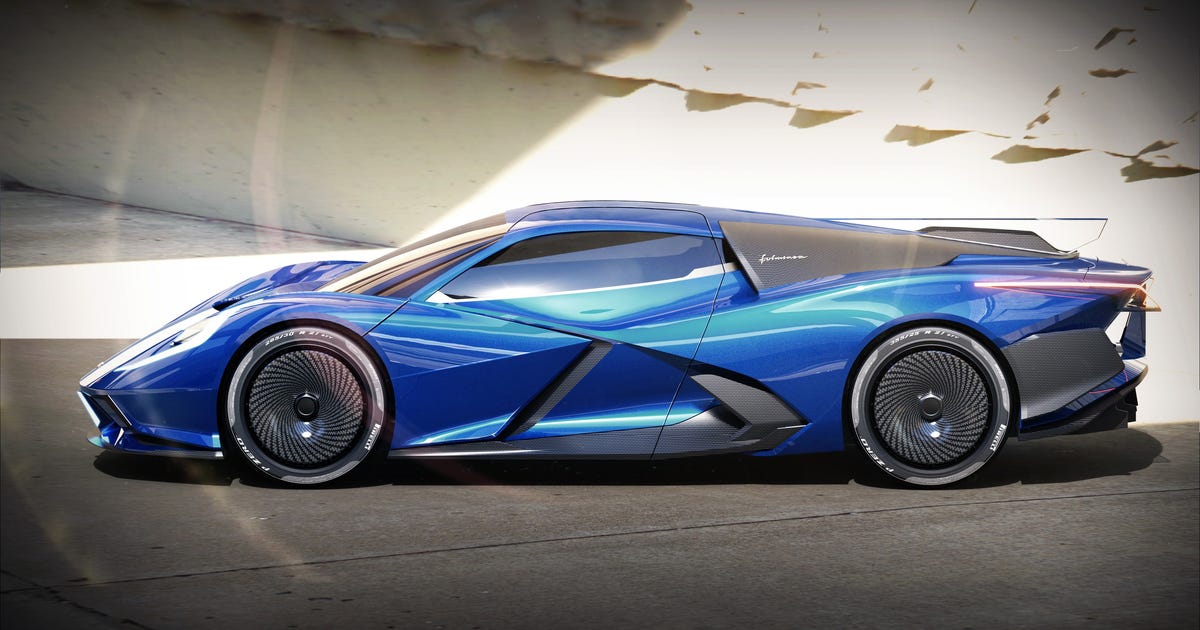 The Italian company Automobili Estrema lately unveiled its Fulminea and is expected to be fully launched in the third quarter of 2023. The all-electric supercar is an extreme technology and performance in the supercar stratosphere having four electric motors that will make over 2,000 horsepower.  The battery pack features a capability of 100kWh, giving a WLTP range of 323 miles, and weighs 300kg, adding to a total curb weight of 1500kg and expects the supercar to dispatch 0-200mph in less than 10.0sec. The Fulminea incorporates several technological and material advancements including butterfly-style doors open wide to attract drivers and passengers into a cockpit that is expansive and affords wide vision forward. The Fulminea is finished in Azzurro Savoia, the signature color of Automobili Estrema.The car is predicted to hit the market with just 61 examples to be made, costing around £2 million each.
5. Rimac Nevera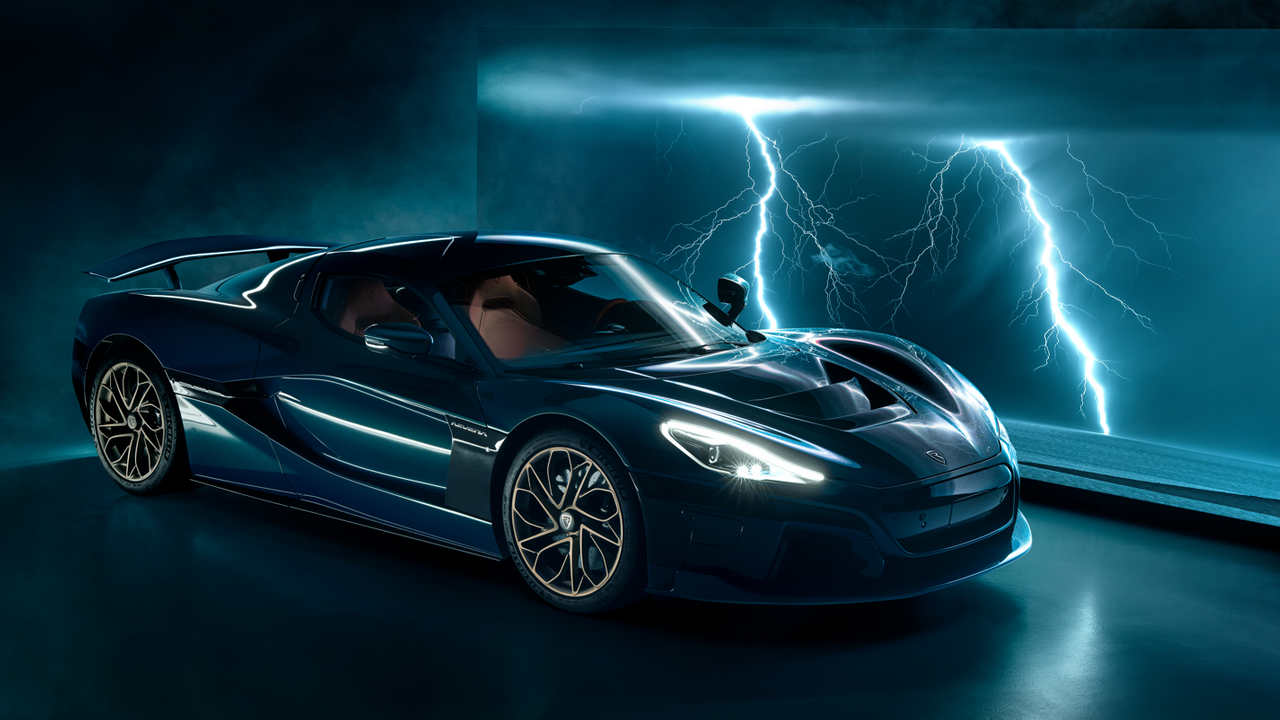 The new Rimac Nevera or the C_Two Concept is an electrically charged supercar that speeds up unexpectedly and sprints from 0 - 60 mph in less than 1.85 seconds with a 258mph top speed and can also maintain eye-widening acceleration throughout a full-throttle cycle unveiling a new dimension in supercar performance. The supercar architecture comprises a 6,960-cell, 120kWh Lithium/Manganese/Nickel battery pack in an H shape along the spine and behind the cockpit. Stylistically, a pair of single-speed gearboxes are connected to the front and rear wheels.
6. Audi Sky Sphere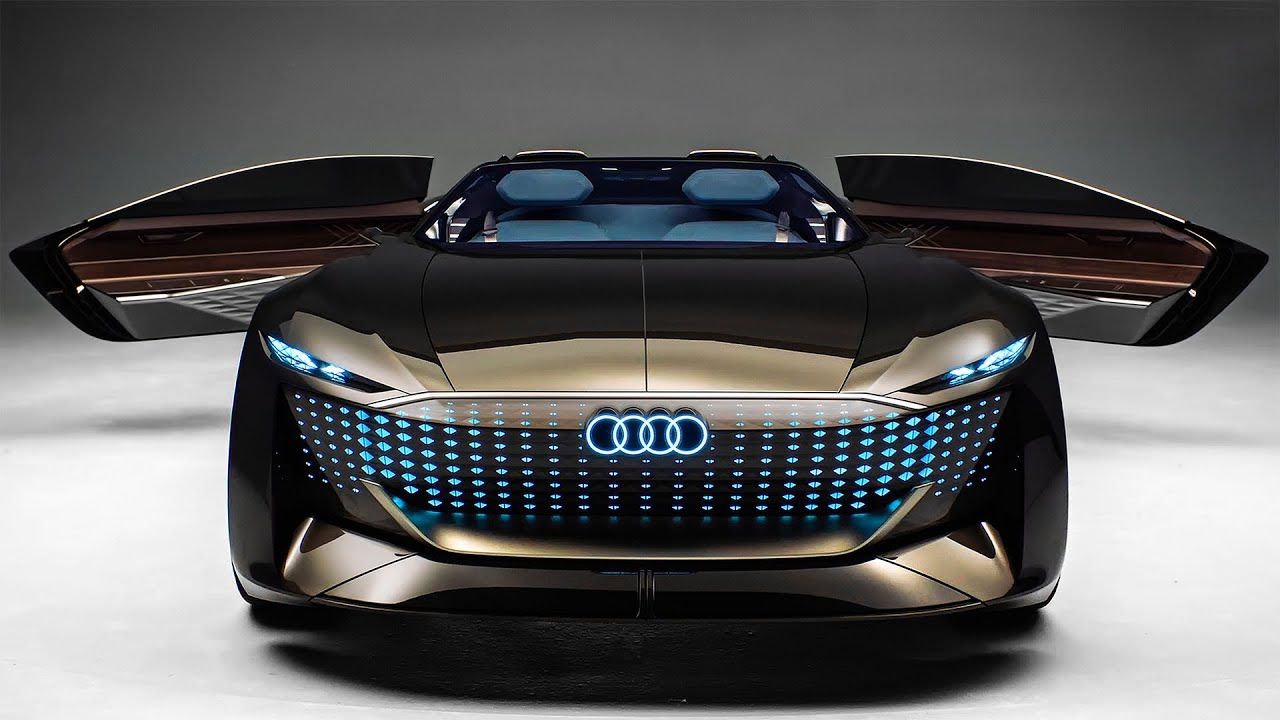 The Audi Skysphere Concept was unveiled on August 10 at the Four Rings' design centre in Malibu, California. The car looks to be a sleek grand tourer, perhaps in the vein of a Mercedes-AMG GT alternative. The car is described by Marc Lichte, Audi's head of design, as both a "real sports car" and an "autonomous lounge," two ideas that seem to be at direct odds to each other. As displayed in the teaser image, the car has an ultra-long bonnet and low roofline along with no roof hence 'Sky' in the name.
7. Mercedes-Benz EQXX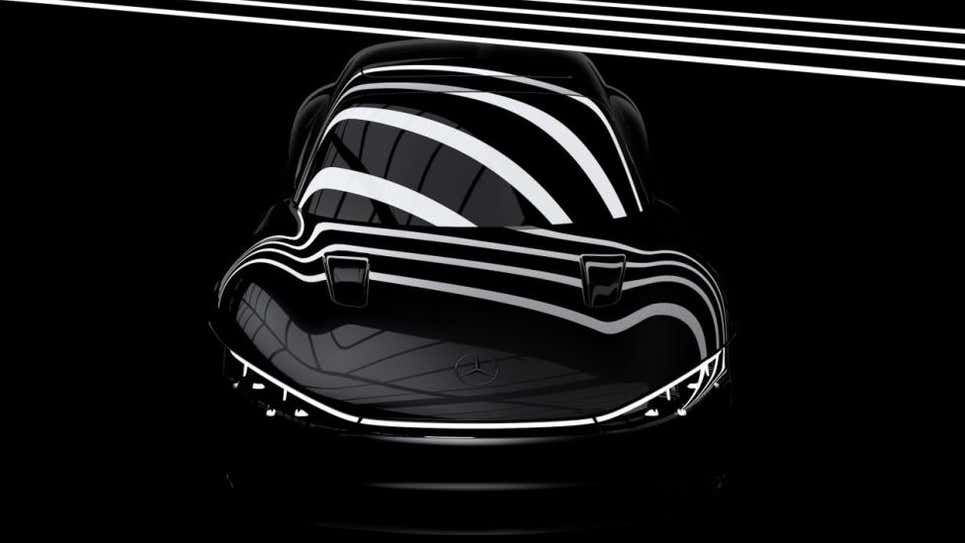 In 2022, Mercedes-Benz is going to debut a new all-electric vehicle with cutting-edge electric drivetrain technology. Recently named EQXX, the German automaker is working to make it offer 621.4 miles on a single charge. The teaser images reveal EQXX is a low-slung sedan with gentle curves, a wide lower entrance and a vented hood with the Mercedes logo at the top. Besides the technological breakthroughs, Mercedes looks to pull the wraps off of the EQXX concept sometime in 2022.
8. Dodge eMuscle
Dodge has made a name for itself in the muscle car world with its legendary V8 engines. It will use one of Stellantis' dedicated electric vehicle platforms generating a maximum of 886 horsepower providing up to 500 miles of range on a single charge and accelerate from zero to 60 mph in two seconds. The concept Dodge showed off looks to borrow design cues from the company's iconic 1969 Charger. Also, the car features a flowing roofline and recessed tail lights. Speculations say that the Dodge e muscle car could come up with a dual-motor and AWD system.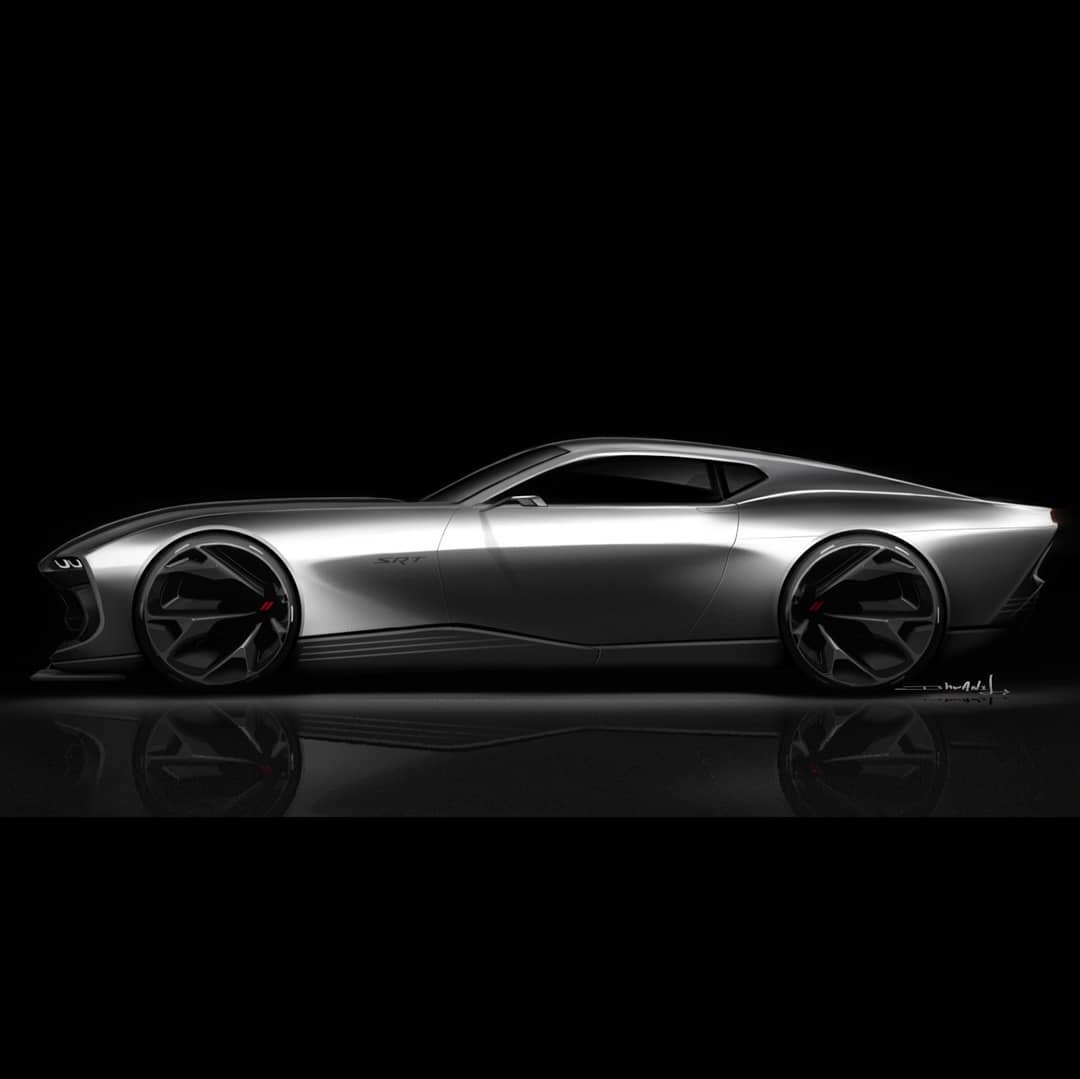 9. Karma SC2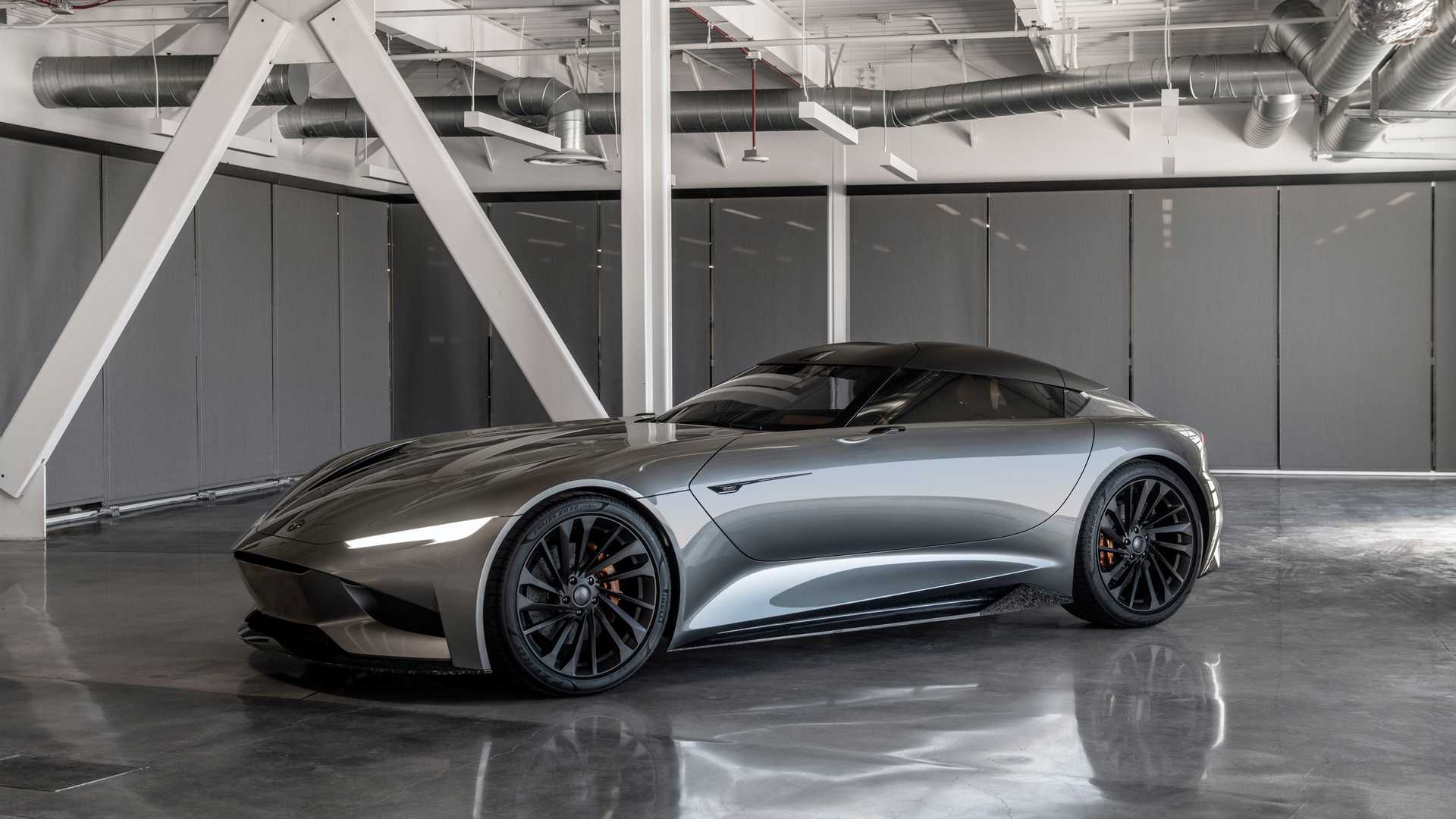 Karma has revealed a new all-electric concept at the Los Angeles Auto Show, called the SC2. It's a two-seater sports car with 1100 horsepower, 350 miles of range, all-wheel drive and a 0-60 mph time of just 1.9 seconds.  The all-electric SC2 is a signpost to Karma's future design language and technology offerings with striking full battery electric vehicle concept, with front and rear mounted twin electric motors delivering 800 kW peak power, with 10,500 lb.-ft (14,000 Nm) wheel torque. This concept car is richly trimmed with aniline leather, impressive stitching, exotic bodywork and a lengthy dash-to-axle measurement, this machine is a sight to behold.
10. Audi A6 e-tron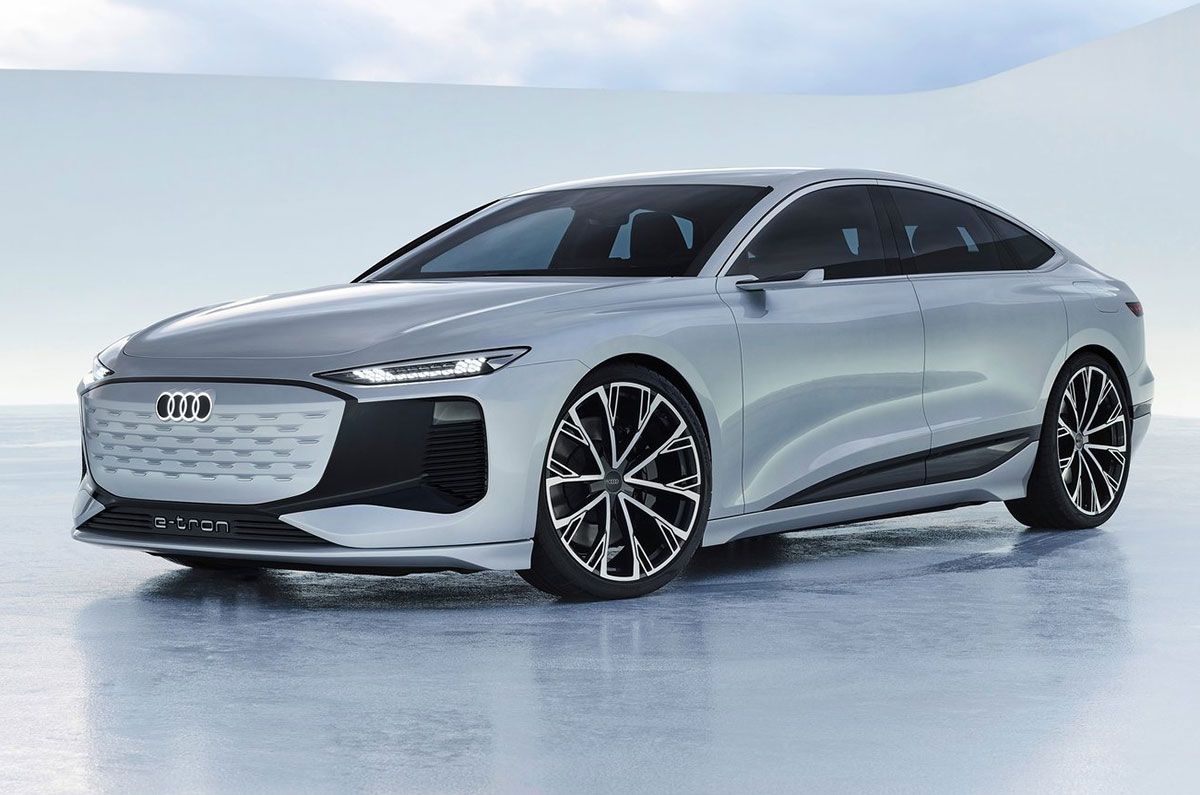 Unveiled at the Auto Shanghai 2021 show, the new Audi A6 e-tron concept is quite striking and previews the Ingolstadt brand's new electric luxury sedan that's due for production as early as 2023. The concept is powered by two electric motors, one at each axle that produces a combined output of 470 horsepower and 590 pound-feet of instant torque. The supercar has a centrally-mounted 100-kWh battery,  800V electric architecture that allows 270 kW fast charging and gives a range of up to 700km in a single charge, on the WLTP cycle. Additionally, the brand claims the battery can be charged from 5 percent to 80 percent in just 25 minutes. The A6 e-tron sedan will be built on the new Premium Platform Electric (PPE) EV architecture, which is being co-developed by Audi and Porsche.
11. Drako GTE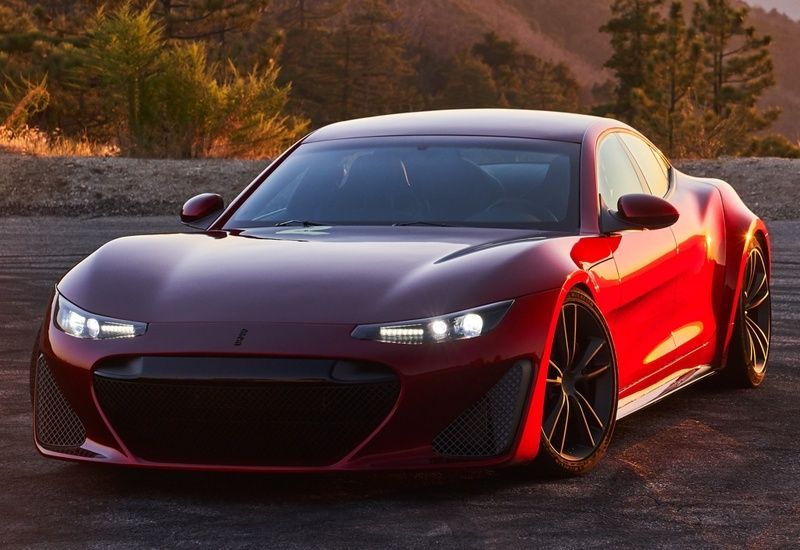 The Drako GTE is an all-electric, 1200-hp sedan supercar with a claimed top speed of 206 mph. The car features a 90 kWh battery pack on the floor along with a standard 15-kW onboard charger. The GTE produces a claimed 1,200 horsepower, a ridiculous 6,500 feet-pound of torque, delivering a top speed of 206 MPH and has four independently controlled electric motors each having their own direct-drive transmissions and are individually mounted on all four wheels. With all these top-notch features, this all-electric four-seater is intended to elevate electric-sedan performance into a whole new category.
Supercars are game-changers. As the automotive industry continues to evolve, major auto industry players, as well as startups are coming to the table and are constantly rewriting the rules on what cars should look like and how they should perform. With just a few years separating the current paradigm from high-performance electric supercars, the coming years will push the boundaries of performance, technology and design.