The global auto manufacturing industry is undergoing a rapid transition from reliance on internal combustion engines (ICEs) to an all-electric future. With steady support from governments and leading automakers, alongside changing consumer habits, the global EV market share grew from 8% in 2019 to 12% in 2020 despite headwinds including covid-19. Triggered by technological advancements, growing policies, infrastructure support, and the demand for cutting greenhouse gas emissions to avoid the most catastrophic impacts of climate change, car manufacturers are investing and shifting their resources towards going fully electric. Most automakers have set deadlines far into the nebulous future, while some have pledged to move fully electric within the coming decade. As the EV revolution is taking hold, automakers are coming up with electric and hybrid vehicle models alongside their usual gas vehicle lineups while others are converting internal combustion engine vehicles to electric only. Major automakers including General Motors, Ford, BMW, Volkswagen, etc. are attempting to go all-electric like Tesla and are converting their iconic ICE vehicles to EV production only. Companies are developing a host of strategic options and innovative technologies to manage the transition to an economically sustainable electric future.
Here is the list of iconic vehicles that are being produced or will be produced as all-electric vehicles.
Ford F-150 Lightning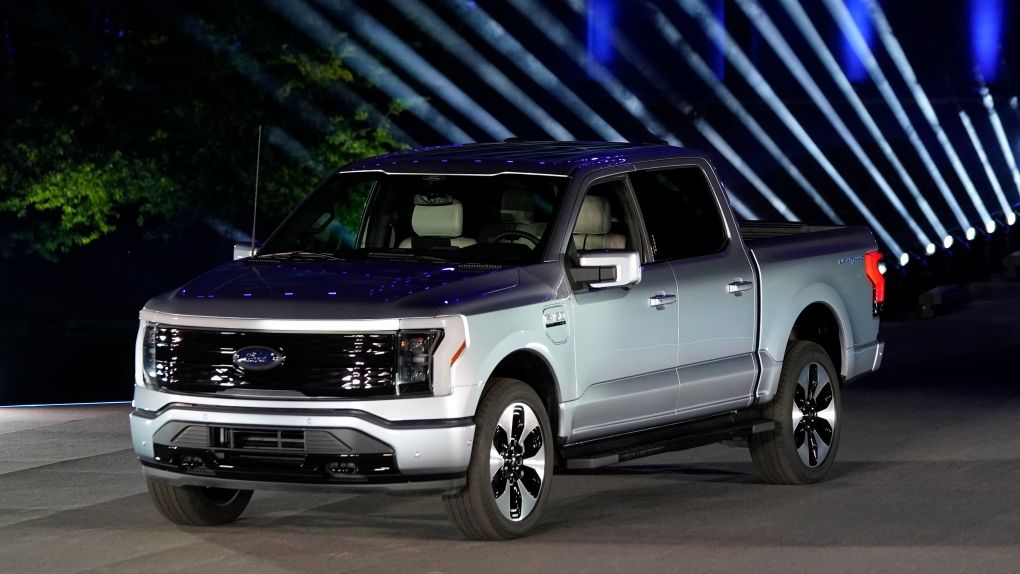 Ford unveiled the next generation electric version of one of the most iconic vehicles in its catalogue, the F-150 Lightning. The carmaker's decision to transform its best-selling model after 44 years into an all-electric vehicle comes after Joe Biden's push for electric mobility. Biden drove the F-150 Lightning at the Ford test tracks in Michigan in May. The new F-150 Lightning is based on the latest-generation F-150 and has a host of new or upgraded features compared with current gas-powered models. The electric pickup will come with dual electric motors, one on each axle, and will achieve 563 horsepower and a staggering 1,050 Nm of peak torque, making it the most powerful F-150 available. In terms of acceleration, the F-150 Lightning can accelerate from 0 - 60 mph or 96 kmph in less than four seconds. It will be built at the historic Rouge Complex in Dearborn and will cost around 39,974 USD - 52,974 USD.
2. Porsche 911

Porsche is making a big push towards transportation electrification. The German luxury automaker plans to have 80% of its cars be electric or plug-in hybrids by 2030. Porsche has already announced that it will be converting its iconic 911 sports car into an electric version. The company has built over a million units over multiple generations since 1963. Instead of the 3.6-litre flat-six petrol engine, the electric Porsche 911 is powered by a 53kWh battery and a single electric motor on the rear axle. As per the company, the system can move from  0 - 62 mph or 100 kmph in less than four seconds with 500 bhp, 500 Nm of torque and a maximum range of 150 miles. The electric version is equipped with a high-voltage electrical system that can charge the battery from 10% to 100% in less than an hour.
3. General Motors Silverado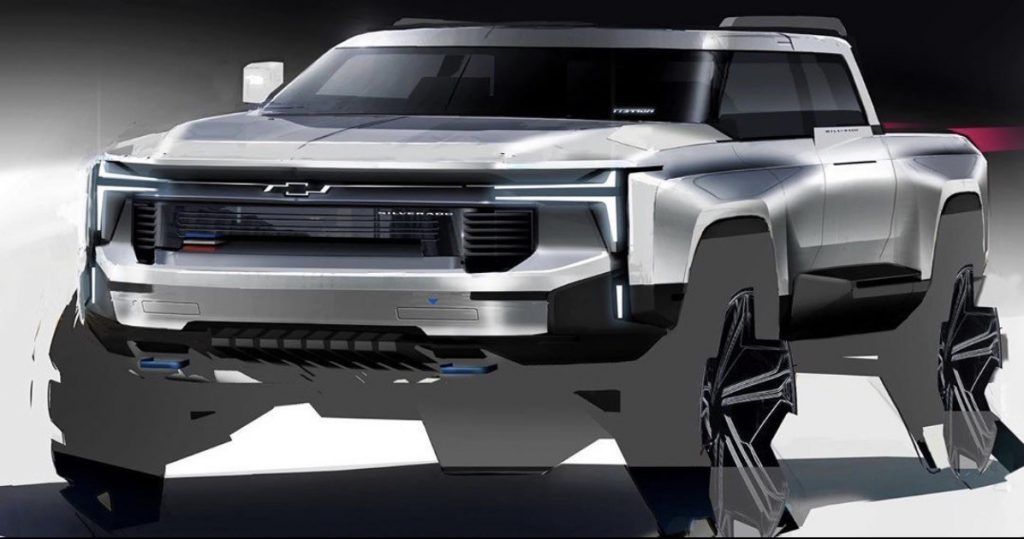 General Motors, the largest automotive manufacturer in the US, is planning to become carbon neutral by 2040. The company has set an ambitious goal of eliminating tailpipe emissions from all light-duty vehicles by 2035. General Motors plans to build more electric pickup trucks, beginning with an all-electric version of the popular Chevy Silverado. The trucks are part of GM's electrification initiative and will launch 30 new EV models globally by 2025. The Chevrolet Silverado electric full-size pickup will be built in GM's Detroit-Hamtramck "Factory Zero" electric vehicle plant in Michigan and will be designed from the ground up to be an EV, harnessing the best of the Ultium Platform and Silverado's proven capability. The electric Silverado will feature 800-volt architecture and offer its customers a GM estimated range of more than 400 miles on a full charge.
4. Volkswagen ID Buzz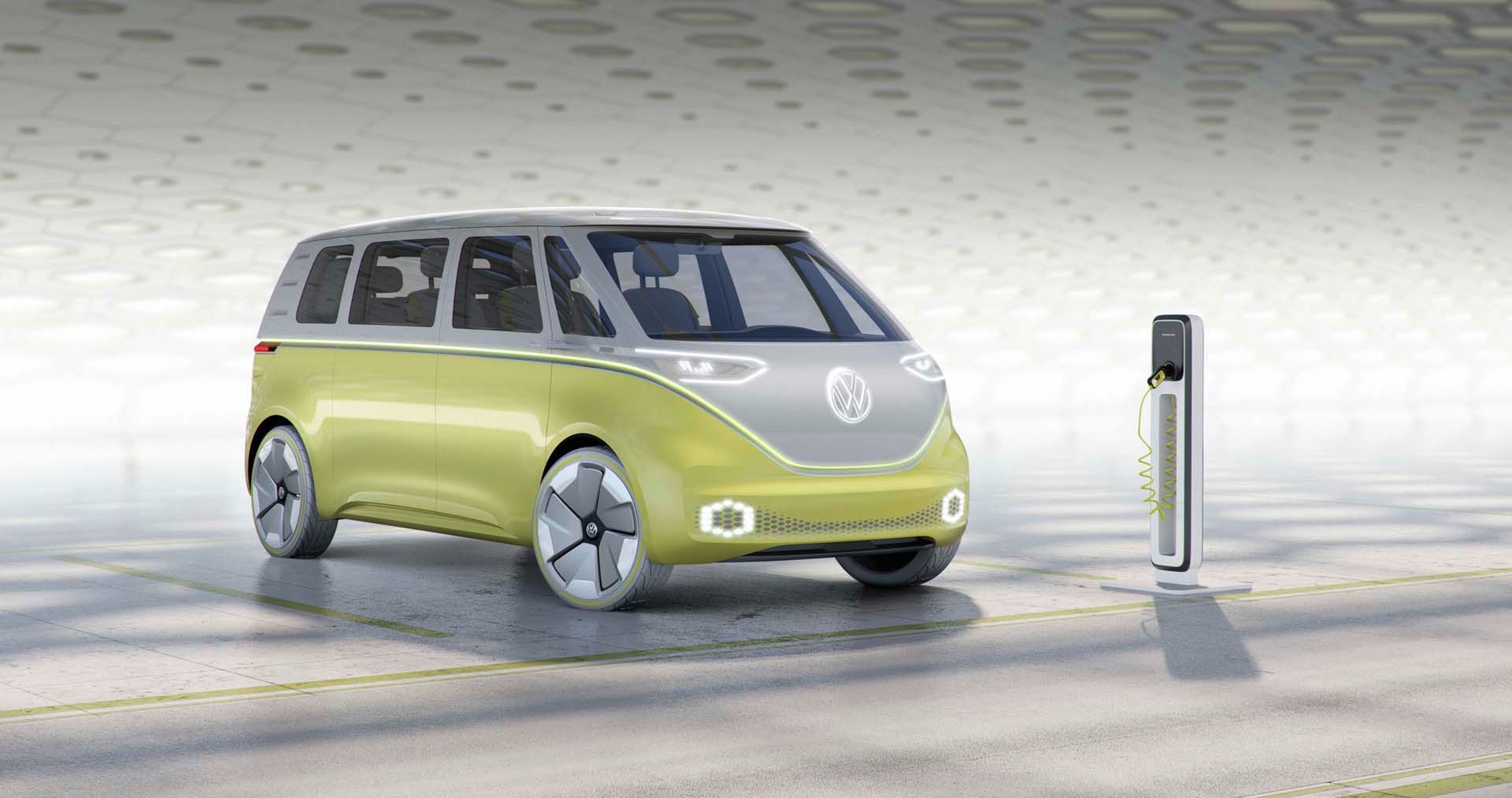 Volkswagen aims to have 50% of its vehicle sales to be electric by 2030. The company also plans to have 100% of its new vehicles in major markets be zero-emission vehicles by 2040. These objectives are part of Volkswagen's wider aim to be fully carbon neutral by 2050. During Volkswagen's Strategy 2030 presentation in July, the carmaker revealed plans to bring back its most iconic microbus in an all-electric form with battery packs ranging between 48 kWh - 111 kWh. The carmaker also revealed the self-driving ID Buzz with the driver's seat facing toward the rear of the vehicle. The Level 4 autonomous driving technology of ID.Buzz will eliminate the requirement of a human driver. The carmaker is currently testing prototypes with Level 4 autonomy and as per the estimates, the technology should be ready for commercial transport of people and goods by 2025. With an aim to become one of the leading players in the global EV market, the Volkswagen ID.Buzz is going to be a game-changing zero-emission vehicle in the brand's portfolio by 2030.
5. FIAT 500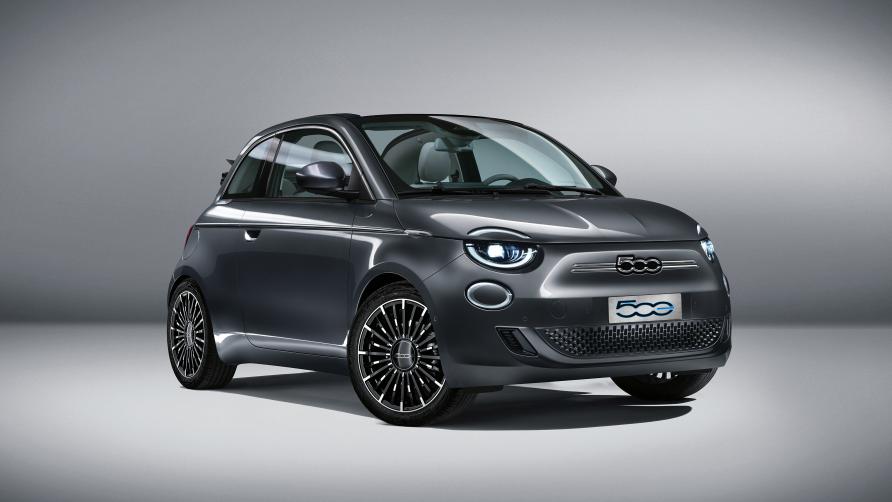 Spanning over six decades, Fiat announced its highly successful and iconic 500 supermini in an all-electric form. As the first fully electric vehicle from Fiat, the Fiat 500 will be built from the ground up with a 42 kWh battery and 118 hp. The electric car can accelerate from 0 - 27 mph or 100 kmph in less than 9 seconds, and a top speed limited to 41 mph or 150 kmph. The new electric Fiat 500 comes with Level 2 autonomous driving, UConnect 5 infotainment system, electric parking brake and two-spoke steering. The electric 500 comes with an 85kW rapid-charging system that can recharge the battery from 0% to 80% capacity in 35 minutes and can take just five minutes to provide the car with 31 miles of range. The electric 500 will be produced at Fiat's Mirafiori plant in Turin, the largest FCA complex in the world.
6. Ford Mustang Mach-E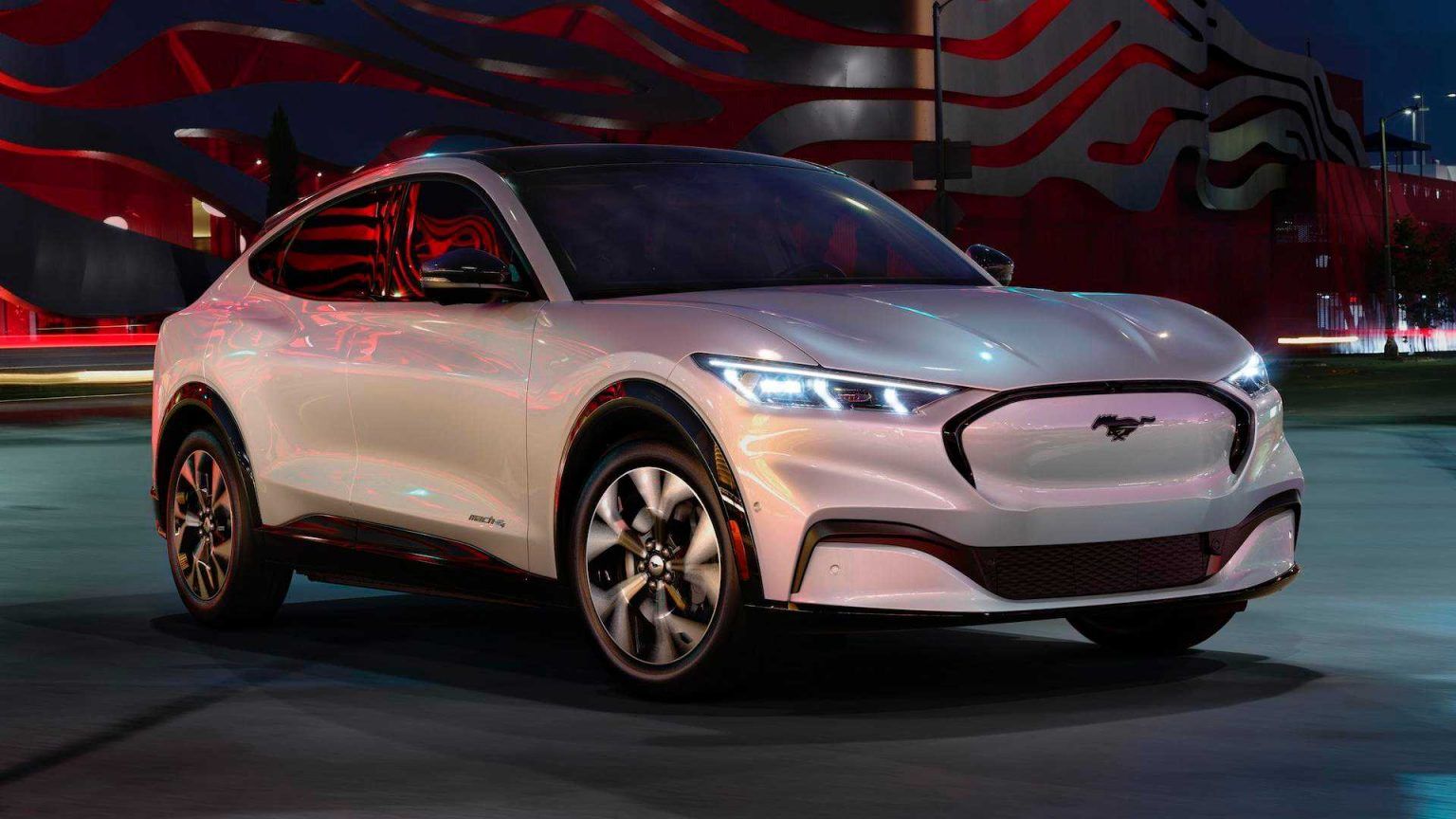 Ford introduced the electric version of its best-selling pony car Mustang GT as Mustang Mach-E GT at the 2021 Goodwood Festival of Speed. The Mach-E GT will arrive in Europe towards the end of 2021 and will have more torque than any other production car ever sold by Ford. The Mustang Mach-E GT  features a unique powertrain calibration and is claimed to accelerate from 0-62 mph or 100 kmph in 3.7 seconds, making it Ford's fastest accelerating European five-seater ever. The new electric edition features 19-inch front brakes, red-painted Brembo callipers, 20-inch machined-face Ebony Black-painted pockets and MagneRide damping that helps to improve handling performance. Mustang Mach-E GT is expected to hit the market in the later half of 2021.
7. Mercedes-Benz B-Class Electric Drive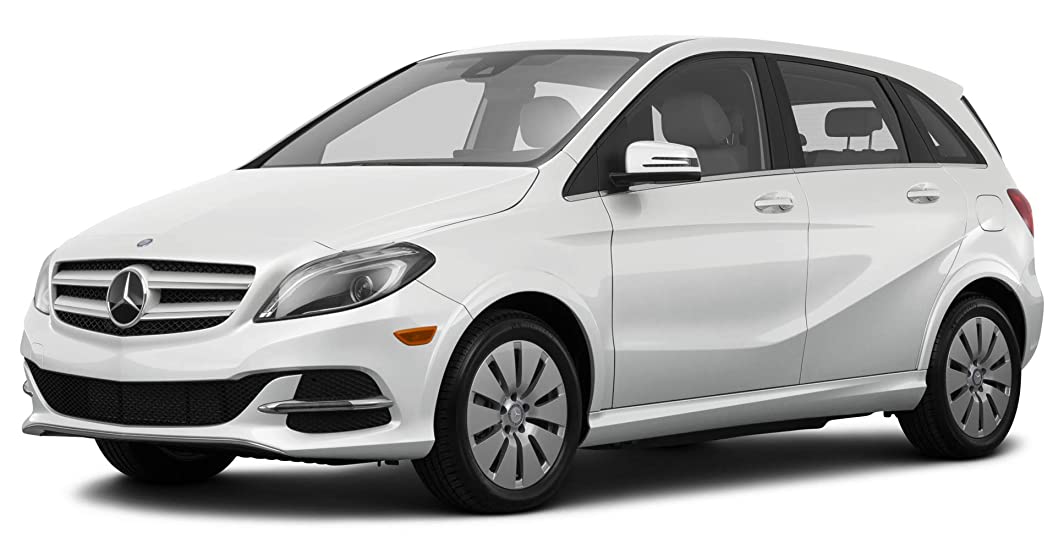 The B-Class Electric Drive provides a dynamic driving experience, powerful acceleration and high standards of ride comfort in a high-class, spacious and precision-designed interior. The electric car is capable of travelling up to 142-miles on a single charge and can accelerate from 0 to 62 mph or 100 kmph in 7.9 seconds thanks to its 180 hp and 340 NM of torque generated by an electric motor. Split into two model lines - Sport and Electric Art - the B-Class Electric Drive retains all the versatility of the B-Class. The electric version is powered with lithium-ion batteries that retain the gas-powered model's benchmark cabin room and boot space. The electric B-Class is developed by Mercedes-Benz in collaboration with TESLA Motors and combines dynamism and driving pleasure with zero local emissions.
8. Dodge Electric Muscle Car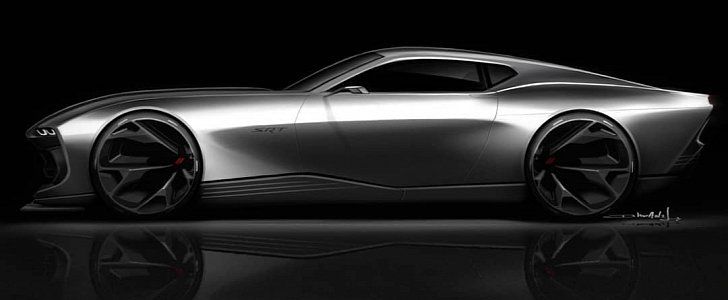 American V8 muscle-car specialist Dodge, known to make some of the most powerful and iconic muscle cars, has announced it will roll out the world's first electric muscle car in 2024. The development was confirmed at an online event held by Stellantis, the parent company of Dodge. Dodge will build the electric car on top of the company's new STLA Large platform. When the technology rolls out in 2024, Stellantis claims it will allow its cars to go 0 to 60 mph or 96 kmph in as little as two seconds and feature a maximum power output of 886 horsepower, as well as a maximum range of up to 500 miles. The Dodge eMuscle will boast a range of 500 miles (over 800 kms) and could be every bit as iconic as all the muscle cars it has ever manufactured. Stellantis announced that it has four EV-dedicated platforms and the electric muscle car will be built on the STLA Large platform. Motivating Dodge's push towards electric power is said to be a desire for an increase in performance, rather than emissions regulations – though it's widely expected tightening emissions rules are forcing the brand's iconic supercharged V8 to approach the end of its lifecycle.
9. Volkswagen Beetle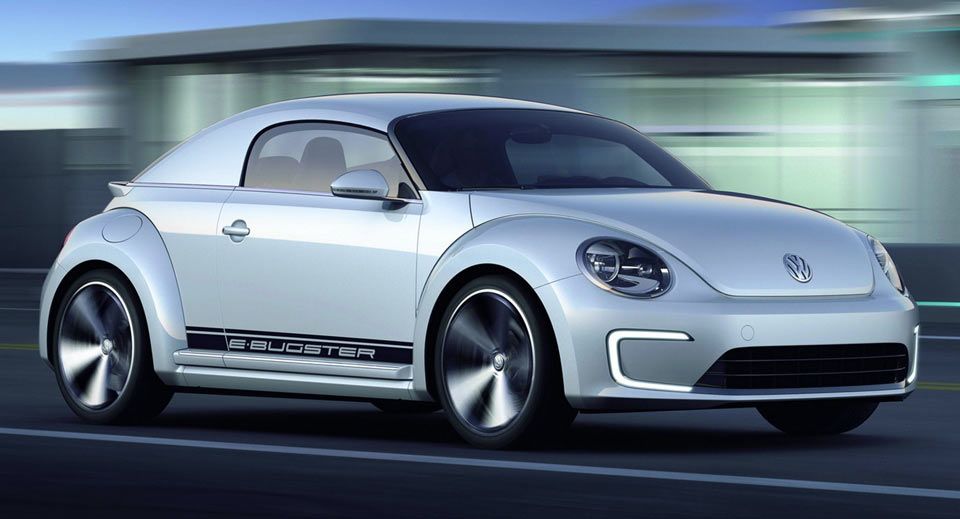 Volkswagen has invested an unbelievable amount of money into the electric vehicle segment and has teamed up with a specialist company - eClassics to create a reimagined version of its iconic Beetle into a new model that features a thoroughly modern electric drivetrain. The e-Beetle can accelerate from 0-50 mph or 80 kmph in less than 8 seconds with a top speed listed at 93 mph or 143 kmph and an electric range of 124 miles. The electrified Beetle combines the charm of the classic car with the mobility of the future. In order to accommodate the added heft of its electric drivetrain, eClassics reinforced Bettle's chassis and upgraded the brakes. The company is also providing Beetle owners with a professional conversion solution, using production parts of the highest quality.
10. General Motors Hummer EVs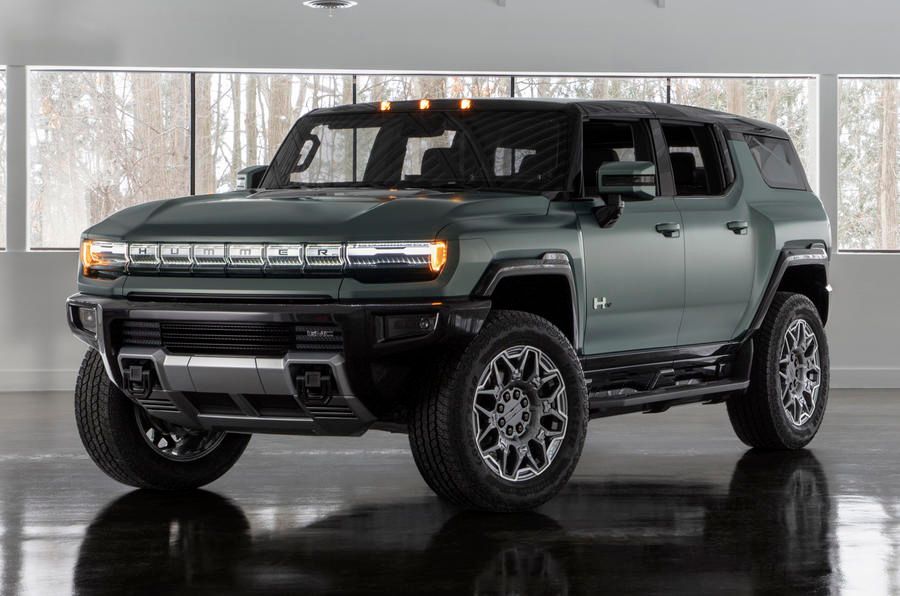 General Motors unveiled the electric version of the iconic tank-like supertruck in a commercial aired during the Major League Baseball 2020 World Series. The ad highlighted signature features of the Hummer including the CrabWalk feature, which allows the vehicle to drive diagonally at low speeds. The Hummer EV version also has an "Extract Mode", which can raise the trucks off the wheelbase using their air suspension systems by about six inches. The edition 1 model of Hummer EV will go on sale in fall 2021 and will be powered by the company's proprietary Ultium battery. General Motors will offer three variants of the electric supertruck with prices ranging from USD 79,995 to  USD 99,995.
11. BMW Mini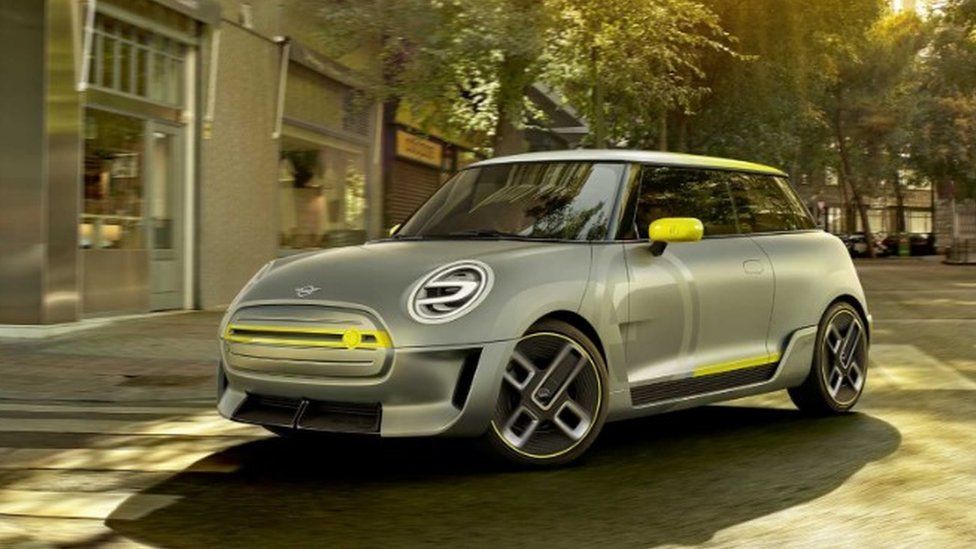 BMW Mini aims to become a fully electric brand by the end of the decade. The iconic British brand will only roll out battery-electric vehicles from 2030. The Mini electric models will be equipped with a 135 kW electric motor that will produce 184 hp and a WLTP range of 203 to 234 kilometres. The manufacturer plans to produce Minis in China with a joint-venture partner from 2023.
The automotive industry seems to be at an inflection point with respect to mobility, as automakers are seeing a steady growth in the demand for EVs. From issues as varied as environmental concerns to fluctuating oil prices, automakers are designing new electric cars with advanced features that they have long been demanding, such as intelligent driving, remote vehicle access, and connected mobility, all bundled with attractive government incentives.