With new technologies emerging constantly and the events industry expanding in leaps, staying relevant is a big challenge every event professional faces. These days to be successful, event planners need to have the best of the knowledge and trade tricks. They have to be in-the-know so that they can provide the best services to their clients.
Luckily these days we have more mediums and sources of information than ever. From TED talks to social media and blogs, staying updated seems easier than ever, but nothing beats a detailed book written by a well-established event professional.
Here's a list of 5 books every event professional should read:
The Accidental Creative: How to be Brilliant at a Moment's Notice
Author: Todd Henry
Anyone who works in the event industry knows the feelings of "over-scheduled burnout" that comes with generating new ideas every day within the constraints of budget, timing, and the chaos of the modern work environment.
"People who succeed are often those who do the little things every day that others won't." - Tod Henry
The Accidental Creative is written for all types of creative people and is immensely famous because of its helpful insights and strategies for balancing work and life across various fields.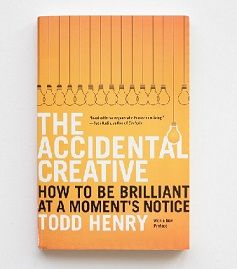 This book provides a pragmatic and inspirational outline to align our individual goals with our professional realities. It's a handbook for becoming a more productive, more reliable, happier creative person.
2. Marketing Your Event Planning Business: A Creative Approach to Gaining the Competitive Edge
Author: Judy Allen
Judy Allen is one of the world's most recognised event planners. A prolific writer of over 10 event planning books, Allen has brilliantly explained how you can increase your client base and make your event planning business work.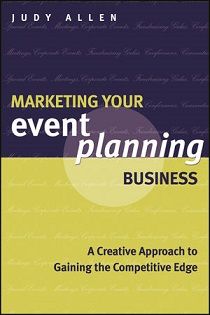 The pressure on the event planners is increasing rapidly and will elevate as the competition increases in this sector. In such times, this book covers everything you need to know about marketing your business effectively and diversifying your client base.
"That is a good book which is opened with expectation and closed with profit." - Amos Bronson Alcott
This book illustrates real-life examples, tips, tricks, theories, concepts and models in a way which sticks in the mind of the reader. The knowledge gained by reading the experiences of what people have gone through in the industry can be advantageous.
3. The Power of Participation: Creating Conferences That Deliver Learning, Connection, Engagement, and Action
Author: Adrian Segar
In this book, Adrian Segar has covered a critical aspect of the meetings industry practically.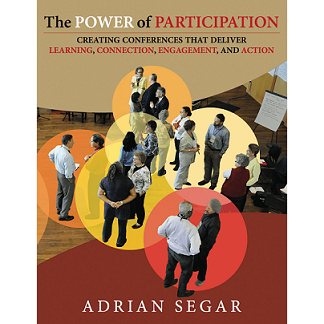 It gives step-by-step instructions on developing the prospect of learning opportunities, improving meeting sessions, boosting the attendee's participation and engaging them in the activities to improve the perspective of meetings.
"A treasury of proven techniques, clearly written, based on first-person experience and deep insights." - Bernie DeKoven
Topics covered include improving meeting engagement and outcomes of meetings and events by promoting a sense of community.
4. Sustainable Event Management: A Practical Guide
Author: Meegan Jones
Meegan Jones is an event professional, writer, consultant, and trainer. She is mainly focused on developing sustainable management solutions for live events.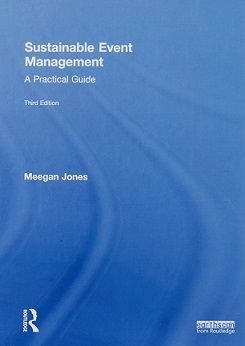 In this book, Jones has compiled a list of examples and case studies from around the world, such as festivals in Portugal, the USA, Germany, and the UK.
"The most authoritative, meticulous and informed book on sustainability in the events sector." - Alison Tickell
This book consists of seven chapters that address the environmental dimension of sustainability. There is a focus on methods to inform, educate and engage the audience and other stakeholders in green activities. This book offers many tested methods and is a valuable reference for the event industry throughout the world.
5. Making Ideas Happen: Overcoming the Obstacles Between Vision and Reality
Author: Scott Belsky
After years of research and interviews, the author Scott Belsky has jotted down his journey in this book. It comprises the struggles and powerful intuitive practices which made people generate great ideas.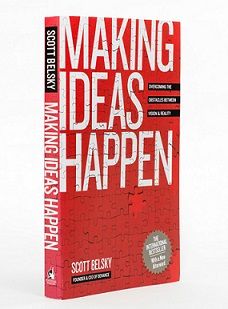 Belsky emphasises that creative people tend to have lots of ideas but the difficult part is to make those ideas happen. This is crucial because ideas are cheap. We have tons of ideas that come and go.
"Ideas are easy. Implementation is hard. This book helps you with the hard part." - Guy Kawasaki
Belsky believes that "making ideas happen" is simply a result of the following formula: ideas, organisation and execution, forces of community and leadership capabilities.
---
Did we miss a book an event professional should read? Please, let us know about your favourite book by writing to us at eventackleyt@gmail.com