In it's newly published guidelines (dated 30th September), the Indian Ministry of Home Affairs has allowed the Business-to-Business Exhibitions to go ahead from 15th October. With an aim to reopen and revive the economic activities in the country, the ministry has gone for more relaxations and ease the lockdown restrictions in a graded manner under Unlock 5.0. These new guidelines were framed on the basis of feedback from State and Union Territories, and also extensive consultations with related Central Ministries and Departments.
Taking obvious precautions and focusing on short-term timelines recovery, these guidelines and regulations will be applicable for activities organised in non-containment zones in the country and will remain effective until 31st October.
In the same vein, the guidelines state that, "B2B exhibitions will be permitted to open with effect from 15th October 2020, for which SOP (Standard Operating Procedures) will be issued by the department of Commerce".
Regulations of Gathering Under Unlock 5.0
Post 15th October 2020, all the social/academic/sports/entertainment/cultural/political functions and public congregations must adhere to the following given conditions:
In closed spaces, a maximum of 50% of the hall capacity will be allowed, with a cap of 200 persons. Wearing face masks, observing social distance, provision for thermal scanning, availability and use of hand wash and sanitizers at the event venue
In open spaces, keeping the ground/space view, and with strict observance of social distancing, mandatory wearing of face masks, provision for thermal scanning and hand wash or sanitizer.
Like many other sectors of Indian economy, the Exhibition and Trade fair industry has also suffered huge losses( some estimates pegged the figure of around Rs. 5,000 crore or 565 million Euros) due to Covid induced cancellation and postponements of hundreds of international and national events. The news has definitely come as a shot in the arm for the industry which clearly was approaching it's tipping point. The sustained lobbying and the active participation by a number of trade bodies, associations, event management companies and industry leaders also played a crucial role in order to resuscitate the operations.
Speaking to Exhibition Showcase, a number of industry leaders appreciated this welcome move by the ministry and expressed their confidence in conducting/organizing the upcoming events and trade shows in the country with full zeal and vigour. Here are few excerpts from the interviews:

UFI welcomes the decision by the Government of India to allow the exhibitions sector to re-open, and we want to thank all our industry colleagues for their relentless lobbying effort to make this happen. India now joins the growing list of countries where we as an industry can build and operate the much needed marketplaces and meeting places for all the industries and sectors to recover from this pandemic as quickly as possible. Business events are not another 'problem' governments have to deal with now – they are a key part of the solution. As an industry, we know how to organise and run business events safely. With global standards and a growing number of successful shows taking place in Asia and around the world, we are showcasing that every day again.
The decision of the Government to  allow B2B exhibitions in the country from 15th October onwards outside the containment zones is an extremely welcome step. It shows the government's confidence and commitment towards support to the exhibition sector which plays an important role in promoting businesses and trade across the country. Now it's time for the exhibition industry to come forward and work collectively towards holding trade shows with strict adherence to SOP and requisite COVID precautions in place. We will need to make small beginnings and graduate to pre-COVID levels in the next 6-9 months. #WeSupportExhibitions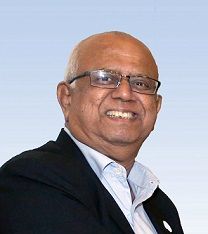 On behalf of IESA and on behalf of the event industry fraternity, I thank the Government for issuing an order opening up the B2B business exhibitions in October 2020. We sincerely hope that this move will help rolling the wheels of the event industry.