The London PropTech Show is heading to ExCeL London this February, and it's set to be an event of unparalleled significance in the world of real estate and property technology. Focused on a dynamic and ever-evolving industry, the show promises to bring together some of the most influential and innovative minds from the industry. One of the key attractions of this event is the impressive lineup of speakers who will share their insights, expertise, and vision for the future of Proptech. In this blog, we will introduce you to the stellar cast of speakers at the London PropTech Show, giving you a sneak peek into the wealth of knowledge and experience that awaits attendees.
Rachel Helen Maclean
Minister of State
Department for Levelling Up, Housing and Communities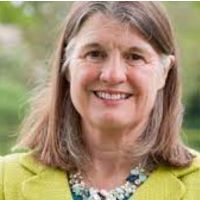 Rachel Helen Maclean, formerly known as Rachel Helen Cooke, is a British politician who assumed the role of Minister of State for Housing and Planning in 2023. As a member of the Conservative Party, she has been representing the constituency of Redditch in Worcestershire as a Member of Parliament since 2017.
Maclean's political journey also included serving as the Parliamentary Private Secretary (PPS) to the Chancellor of the Exchequer, from September 2019 to February 2020. In February 2020, Prime Minister Boris Johnson appointed her as the Parliamentary Under Secretary of State at the Department for Transport. Subsequently, she held the position of Parliamentary Under-Secretary of State for Safeguarding from September 2021. In November 2022, she was appointed Vice Chairman of the Conservative Party. Finally, in February 2023, she was designated as the Housing Minister by Rishi Sunak.
Before her political career, Maclean gained experience working at HSBC bank and, alongside her husband, co-founded the technology publishing company Packt.
Mark Zwerner
Vice President Global Strategic Partnerships Smart Buildings Division
ABB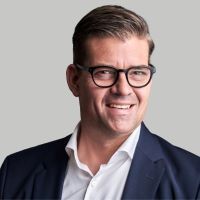 Mark, who is currently serving as the Vice President for Global Strategic Partnerships within ABB's Smart Buildings Division, joined the company in 2021. In his current role, he focuses on establishing partnerships and identifying new business opportunities in areas such as Smart Home, Smart Communities, and solutions that support Smart- and Community Grids, as well as Modular Build/PreFab.
Before his tenure at ABB, Mark accumulated valuable experience at OSRAM Licht AG and Siemens AG, where he held various leadership positions, including responsibilities in business development, portfolio management, and marketing.
Mark's academic background includes a master's degree in Communications, Economics, and Politics from Ludwig-Maximilians University in Munich, Germany.
Andrew Knight
Global Data & Tech Lead
RICS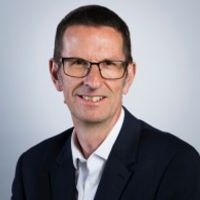 Andrew Knight has a wealth of experience, spanning over a decade, with RICS. Before taking on his current role, leading the data and technology thought leadership and data standards function, he was responsible for managing RICS' interactions with the finance and investment community. This involved collaborating with debt and equity participants, legal and accounting advisors, and regulatory bodies.
Andrew's career in information technology is extensive, commencing with running programs on mainframes using punched cards. He has navigated through various technological eras, from mini-computers to personal computers and the advent of the internet. Presently, he operates in the realm of cutting-edge technologies, such as Artificial Intelligence, Cloud Computing, the Internet of Things (IoT), and Blockchain.
In his current capacity, Andrew holds the key responsibility for thought leadership in data and technology, content development, and the implementation of the RICS Data Standard (RDS). This standard supports various aspects of the industry, including valuation, property measurement, life-cycle costing, building performance, brokerage, and due diligence.
Furthermore, Andrew plays a pivotal role in the development and integration of RICS' new suite of Data Standards, encompassing valuation, property measurement, construction costs, and land title/cadastral.
Andrew is an accomplished technology specialist and relationship management professional, boasting a solid commercial background within RICS – the eminent global professional body for valuation, land, property, construction, and infrastructure. Currently, he spearheads the program aimed at advancing, enhancing, and fostering the adoption of RICS' Data Standards, facilitating seamless data exchange between service providers, technology firms, and end-users in the built environment and valuation sectors.
Fiona Cousins
President-Elect
The Chartered Institution of Building Services Engineers (CIBSE)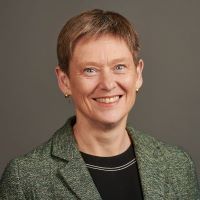 Fiona Cousins, a distinguished professional in the field of mechanical engineering and sustainability consulting, holds the position of President-Elect at CIBSE (the Chartered Institution of Building Services Engineers), where she has been a dedicated member of the Board of Trustees since 2019. Fiona is not only a CIBSE Fellow and a Chartered Engineer but is also actively involved in enhancing the institution's inclusivity and diversity.
Beyond her governance roles, Fiona is a skilled mechanical engineer with expertise in HVAC design, particularly in high-performance design. She boasts an extensive portfolio of interdisciplinary projects, showcasing her leadership and delivery capabilities in collaboration with various stakeholders. As a passionate advocate for sustainable outcomes and resilient designs, she has been actively engaged with industry organisations, both as a volunteer and as a strategic consultant.
Fiona is a sought-after speaker on transformative sustainable building design and very low-energy design. She notably delivered the 2016 CIBSE Annual Lecture titled "How Building Services Engineers Can Save Civilization" and co-authored the book "Two Degrees: The Built Environment and Our Changing Climate." Her exceptional contributions have earned her esteemed recognitions, including the AIANY Award of Merit and the ASHRAE NY Distinguished Service Award in 2017.
Fiona's commitment to sustainable practices extends beyond CIBSE. She has served as the chair of USGBC in 2016.
With academic roots from the University of Cambridge, where she earned degrees in Engineering Science and Interdisciplinary Design for the Built Environment, Fiona embarked on her career at Arup's London office. Her work has consistently reflected her keen interest in energy use and the thermal performance of buildings. Her fervour for low-energy design and technical performance has been a driving force throughout her career.
Melanie Leech
Chief Executive
British Property Federation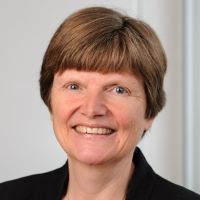 Melanie Leech assumed the position of Chief Executive at the British Property Federation in January 2015, following a nine-year tenure as the Director General of the Food and Drink Federation. Her professional journey began as a Police Constable in the Metropolitan Police Service, and in 1988, she transitioned to the civil service, specifically HM Customs. Throughout her career, she held influential roles in various governmental departments, including the Department for Culture, Media and Sport, the Office of the Rail Regulator, and the Cabinet Office.
In her current capacity, Melanie Leech is entrusted with the task of advocating for the UK real estate sector and fostering a sustainable, enduring partnership between governments and the industry. Melanie holds the distinction of being a Fellow of the RSA and serves as the chair designate of the Council of the University of Essex. She is also actively involved as a Trustee of LandAid, a charitable organisation within the property industry. Notably, in 2015, she was honoured with a CBE for her significant contributions to the food and drink industry.
The lineup of speakers set to grace the stage at the London PropTech Show is nothing short of remarkable. With a diverse array of industry experts, thought leaders, and visionaries, the London PropTech Show event promises to be a dynamic convergence of ideas and innovation. From seasoned real estate professionals to tech disruptors, the impressive list of speakers reflects the evolving landscape of proptech and the boundless opportunities it offers. Their insights and experiences will undoubtedly provide invaluable takeaways for all attendees, whether they are investors, entrepreneurs, or simply individuals intrigued by the intersection of property and technology. As the countdown to the London PropTech Show begins, anticipation grows, and it's clear that this event will be a pivotal moment in shaping the future of the real estate industry. So mark your calendars and get ready to be inspired, informed, and enlightened by the extraordinary voices that will grace this platform. London PropTech Show 2024 is set to be an event to remember, and we can't wait to see the innovations and transformations that will emerge from this unique gathering of minds.