Despite the barrage of news and a plethora of cancellations and postponements of major events across the globe, the exhibition industry does know in its heartbeat that this phase is indeed transitory. The path ahead may look tough and the recovery may be slow but as the history suggests this particular industry has invariably come out stronger and better with each trial and tribulation(the year 2008 global recession is one such instant).
It's a well-entrenched fact that the 'live or in-person' events are the lifeblood for the Exhibition Industry, generating the maximum ROI, media coverage and forming long-term partnerships and forging real business deals. Furthermore, the energy, the excitement, the pulsating atmosphere and most importantly the 'human touch ' in the proceedings are some factors that are impossible to replicate on the 'Virtual or Hybrids ' platforms. However, it won't be counted as wisdom if you ignore the contribution of the 'Online' events which have emerged as the single saviour in the wake of this on-going pandemic. Having realized it's potential and reach, a sizable number of event management firms and event profs are forced to adopt the 'Virtual/Hybrid ' route. This recent trend of 'going online'-necessitated by Covid-19- is bound to bring in more investments and may usher in a new era for even newer and more advanced technologies and techniques for staging events in a Virtual World.
We have curated a list of some big-ticket events/trade shows lined up in and around Europe covering the period until December 2020. Because of their size and international appeal, everyone including exhibitors, organisers, vendors and would-be visitors are betting big on these events. Consider them as the beacon of revival for the industry if they get conducted successfully.
Here is the list: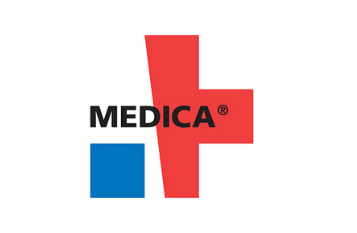 Dates: 16th-19th November, 2020
Venue: Dusseldorf, Germany
Frequency: Annual
Visitor Target Groups: General Practitioners, Hospital Doctors and Managers, Nursing Staff, Hospital Technical Managers
Organizer: Messe Duesseldorf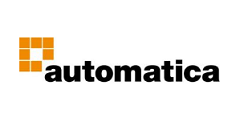 Dates: 8th-11th December,2020
Venue: Messe Munchen, Messegelande, Germany
Frequency: Annual
Visitor Target Groups: Developers and Design Engineers, Production Planners, Project Engineers, Quality Assurance Officers, Technical Directors etc.
Organiser: Messe Munchen, GmbH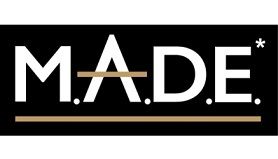 Dates: 8th-9th September, 2020
Venue: Paris Expo Porte de Versailles, Paris
Frequency: Annual
Target Group Visitors: Food Processing and Distribution Companies( Supermarkets, Caterers, Wholesalers, Organic Stores, E-commerce etc.)
Organiser: GL Events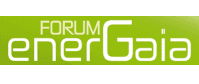 Dates: 9th-10th December, 2020
Venue: Montpellier Exhibition Centre, Perols, France
Frequency: Annual
Target Group Visitor: Energy Sector Professionals, Experts and Decision-makers, Environmental Professionals, Planners, Consultants, Product Developers, Researchers.
Organiser: SPL Occitanic Events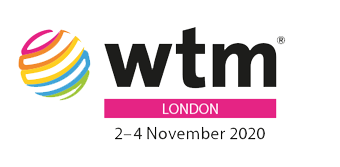 Dates: 2nd-4th November, 2020
Venue: Excel London, Royal Victoria Dock, London, United Kingdom
Frequency: Annual
Target Group Visitors: Travel and Tour Operators, Tour and Hotel Mangers, Logistics Experts, Digital Influencers, Tourism Ministers, Key Industry Buyers.
Organiser: Reed Exhibitions


Dates: 2nd-3rd December, 2020
Venue: Olympia London, Hammersmith Road, Kensington, London
Frequency: Annual
Target Group Visitors: Government Agencies, Transport & Border Authorities, Cyber Security Companies(Public and Private), CNI, Emergency Services
Organiser: Nineteen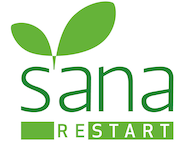 Dates: 9th-10th October, 2020
Venue: Viale della Fiera, Bologna, Italy
Frequency: Annual
Target Group Visitors: Organic Farming and Research Companies, producers and food processors, Health and Beauty Care Manufacturers
Organiser: Bologna Fiere SpA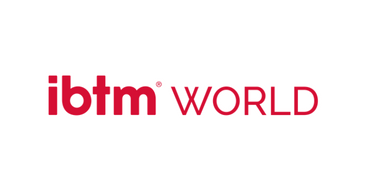 Dates: 1st-3rd December,2020
Venue: Fira Barcelona, Gran Villa, Barcelona, Spain
Frequency: Annual
Target Group Visitors: Tour Operators, Tourism Ministers, Meetings and Events Professionals, Exhibition Organisers
Organiser: Reed Travel Exhibitions


Dates: 1st-4th December,2020
Venue: Fira Barcelona Montjuic, Avda. Reina Maria Cristina, Barcelona, Spain
Frequency: Triennial
Target Group Visitors: Packaging, Transport, Safety and Security Industry Professionals, Furnishing, Electromechanic, Chemistry and Plastics Engineers, researchers and training centre managers
Organiser: Fira De Barcelona
In Conclusion
Nonetheless, the uncertain trajectory of Covid-19 and restrictions on travelling across many regions have to be taken into account. As a result of this, many industry experts, analysts and head of companies are either advocating or have already started to take their events on 'digital platforms'.
As per the recent reports and surveys, the majority of organisers and event management agencies are willing or have already transported to Virtual. Expect this trend to continue until Q1 of 2021, giving the financial health of the MICE industry and attempts to revive, the digitalisation (Virtual and Hybrid) of events remains the best possible solution. Period.